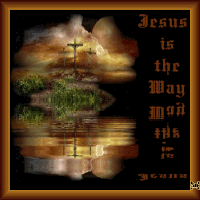 12I know what it is to be humbled, and I know what it is to have in excess. In any and every situation I have learned both to be filled, and to be hungry, both to have in excess, and to be in need.
13I have strength to do all, through Messiaha who empowers me.
14Yet you did well in sharing in my pressure. PHILIPPIANS 4:12-14 Institute for Scripture Research – ISR  
12 I know both how to be abased, and I know how to abound: every where and in all things I am instructed both to be full and to be hungry, both to abound and to suffer need.
13 I can do all things through Christ which strengtheneth me.
14 Notwithstanding ye have well done, that ye did communicate with my affliction. PHILIPPIANS 4:12-14 King James Version - KJV
12 And I can be [a]abased, and I can abound: everywhere in all things I am [b]instructed, both to be full, and to be hungry, and to abound, and to have want.
13 I am able to do all things through the help of Christ, which strengtheneth me.
14 Notwithstanding ye have well done, that ye did communicate to mine affliction. PHILIPPIANS 4:12-14
Geneva Bible 1599 - GNV
May Yah bless and keep you ALL safely abiding under the Shadows of His Mighty Wings.  If you have not yet repented, I ask that you repent immediately.  Turn to our Heavenly Father through His Beloved Son Yeshua Ha Mashiach (Jesus Christ).  Please consider doing this immediately, for as we know the world is soon coming to a close.  It is during this time that we will need Yah's full divine protection for what is to be unveiled.  I believe that it was through obedience that Noah had such great faith; this in essence was what saved him and his family from the flood. As a born again Christian (a former Roman Catholic of 46+ years) there is so much to gain in doing so.  My soul is richly blessed by the gems of truth revealed to me by my beloved Heavenly Father, Abba, and I have no regrets repenting of my past ways.  Blessings! ~ Judy Velez
THE PSALMS 
1Incline Your ear, O יהוה, Answer me, for I am poor and needy.
2Guard my being, for I am dedicated; You are my Elohim; Save Your servant who is trusting in You!
3Show favour to me, O יהוה, For I cry to You all day long.
4Bring joy to the being of Your servant, For to You, O יהוה, I lift up my being.
5For You, יהוה, are good, and ready to forgive, And great in kindness to all those who call upon You.
6Give ear, O יהוה, to my prayer; And listen to the voice of my pleadings.
7In the day of my distress I call upon You, For You answer me.
8There is none like You among the mighty ones, O יהוה; And like Your works there are none.
9Let all nations You have made Come and bow themselves before You, O יהוה, And give esteem to Your Name.
10For You are great, and are doing wonders; You are Elohim, You alone.
11Teach me Your way, O יהוה; Let me walk in Your truth; Unite my heart to fear Your Name.
12I praise You, O יהוה my Elohim, with all my heart, And I esteem Your Name forever.
13For Your kindness is great toward me, And You have delivered my being From the depths of the grave.
14O Elohim, the proud have risen against me, And a band of dreaded men have sought my life, And have not set You before them.
15But You, O יהוה, Are a compassionate Ěl and showing favour, Patient and great in kindness and truth.
16Turn to me, and show favour to me! Give Your strength to Your servant, And save the son of Your female servant.
17Show me a sign for good, And let those hating me see it and be ashamed, For You, יהוה, have helped me and comforted me.
PSALM 86 Institute for Scripture Research – ISR
*Gif is from public domain, original author unknown
---
Permissions in this forum:
You
cannot
reply to topics in this forum