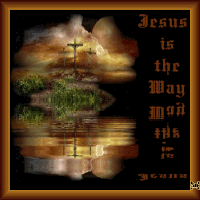 9Likewise, that the women dress themselves becomingly, with decency and sensibleness, not with braided hair or gold or pearls or costly garments,
10but with good works,a which is becoming for women undertaking worship of Elohim. 1 TIMOTHY 2:9-10 Institute for Scripture Research – ISR
9 In like manner also, that women adorn themselves in modest apparel, with shamefacedness and sobriety; not with broided hair, or gold, or pearls, or costly array;
10 But (which becometh women professing godliness) with good works. 1 TIMOTHY 2:9-10 King James Version - KJV 
9 [a]Likewise also the women, that they array themselves in comely apparel, with shamefastness and modesty, not with braided hair, or gold, or pearls, or costly apparel,
10 But (as becometh women that profess the fear of God) with good works. 1 TIMOTHY 2:9-10 Geneva Bible 1599 – GNV
May Yah bless and keep you ALL safely abiding under the Shadows of His Mighty Wings.  If you have not yet repented, I ask that you repent immediately.  Turn to our Heavenly Father through His Beloved Son Yeshua Ha Mashiach (Jesus Christ).  Please consider doing this immediately, for as we know the world is soon coming to a close.  It is during this time that we will need Yah's full divine protection for what is to be unveiled.  I believe that it was through obedience that Noah had such great faith; this in essence was what saved him and his family from the flood. As a born again Christian (a former Roman Catholic of 46+ years) there is so much to gain in doing so.  My soul is richly blessed by the gems of truth revealed to me by my beloved Heavenly Father, Abba, and I have no regrets repenting of my past ways.  Blessings! ~ Judy Velez
THE PSALMS   

1Hear this, all you peoples; Give ear, all you inhabitants of the world,
2Both sons of mankind and sons of man, Rich and poor together.
3My mouth speaks wisdom, And the meditation of my heart brings understanding.
4I incline my ear to a parable; I expound my riddle on the lyre.
5Why should I fear in the days of evil, When the crookedness of my supplanters surrounds me?
6Those who are trusting in their riches And who are boasting in their great wealth?
7A brother does not redeem anyone at all, Neither give to Elohim a ransom for him;
8For the redemption of their lives is costly, And it shall cease forever;
9That he should still live forever, And not see the Pit.
10For he sees wise men die, The foolish and the ignorant both perish, And shall leave their wealth to others.
11Their graves are their houses, forever; Their dwelling places, to all generations; They call their lands after their own names.
12But man does not remain in esteem, He is like the beasts that perish.
13This way of theirs is folly to them, Yet their followers are pleased with their words. Selah.
14Like sheep they shall be laid in the grave; Death shall shepherd them; And the upright rule over them in the morning; And their form is consumed in the grave, Far from their dwelling.
15But Elohim does redeem my being From the power of the grave, For He does receive me. Selah.
16Do not be afraid when a man becomes rich, When the wealth of his house increases;
17For when he dies he takes none of it; His wealth does not go down after him.
18Though while he lived he blessed himself, And though they praise you when you do well for yourself,
19He has to go to the generation of his fathers; They never see the light.
20Man, who is rich, Yet does not understand, Shall be like the beasts, They shall perish. PSALM 49 Institute for Scripture Research - ISR
*Gif is from public domain, original author unknown

---
Permissions in this forum:
You
cannot
reply to topics in this forum