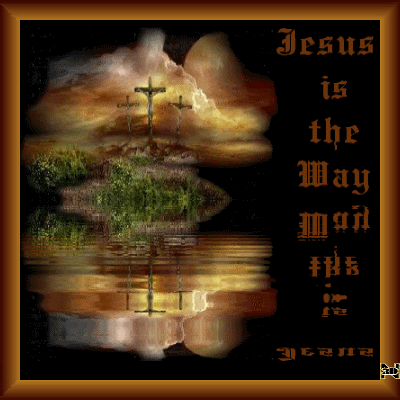 13Hide them in the dust together, bind their faces in obscurity.
14Then even I would confess to you that your own right hand does save you.
15See now, Behĕmoth, which I made along with you – he eats grass like an ox. JOB 40:13-15 Institute for Scripture Research - ISR
13 Hide them in the dust together; and bind their faces in secret.
14 Then will I also confess unto thee that thine own right hand can save thee.
15 Behold now behemoth, which I made with thee; he eateth grass as an ox. JOB 40:13-15 King James Version - KJV
13 His bones are like staves of brass, and his small bones like staves of iron.
14 [a]He is the chief of the ways of God:he that made him, will make his sword to approach unto him.
15 Surely the mountains bring him forth grass, where all the beasts of the field play. JOB 40:13-15 1599 Geneva Bible - GNV
May Yah bless and keep you ALL safely abiding under the Shadows of His Mighty Wings.  If you have not yet repented, I ask that you repent immediately.  Turn to our Heavenly Father through His Beloved Son Yeshua Ha Mashiach (Jesus Christ).  Please consider doing this immediately, for as we know the world is soon coming to a close.  It is during this time that we will need Yah's full divine protection for what is to be unveiled.  I believe that it was through obedience that Noah had such great faith; this in essence was what saved him and his family from the flood. As a born again Christian (a former Roman Catholic of 46+ years) there is so much to gain in doing so.  My soul is richly blessed by the gems of truth revealed to me by my beloved Heavenly Father, Abba, and I have no regrets repenting of my past ways.  Blessings! ~ Judy Velez
THE PSALMS
1Guard me, O Ěl, for I have taken refuge in You.
2I have said to יהוה, "You are יהוה, I have no good beside You."
3As for the set-apart ones who are on the earth, They are the excellent ones, in whom is all my delight.
4The sorrows of those who run after another one are increased; I would not pour out their drink offerings of blood, Nor take up their names on my lips.
5יהוה is the portion of my inheritance and my cup; You uphold my lot.
6Boundary lines have fallen to me in pleasant places; Indeed, a good inheritance is mine.
7I bless יהוה who has given me counsel; My kidneys also instruct me in the nights.
8I have set יהוה always before me; Because He is at my right hand I am not shaken.
9Therefore my heart was glad, and my esteem rejoices; My flesh also dwells in safety.
10For You do not leave my being in the grave, Neither let Your Kind One see corruption.
11You show me the path of life; In Your presence is joy to satisfaction; At Your right hand are pleasures forever. PSALM 16 Institute for Scripture Research - ISR
*Gif is from public domain, original author unknown

---
Permissions in this forum:
You
cannot
reply to topics in this forum