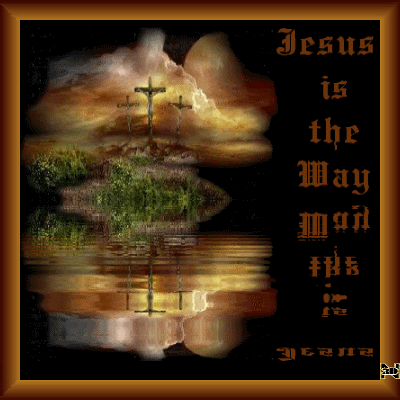 23He gives him safety, and he leans on it; yet His eyes are on their ways.
24They are lifted up for a little while, then they are gone, then they shall be brought low. Like all else they are gathered up, and they are cut off like the heads of grain.
25And if it is not so, who does prove me a liar, and make my word worthless?" JOB 24:23-25 Institute for Scripture Research - ISR
23 Though it be given him to be in safety, whereon he resteth; yet his eyes are upon their ways.
24 They are exalted for a little while, but are gone and brought low; they are taken out of the way as all other, and cut off as the tops of the ears of corn.
25 And if it be not so now, who will make me a liar, and make my speech nothing worth? JOB 24:23-25 King James Version - KJV
23 Though men give him assurance to be in safety, yet his eyes are upon their ways.
24 They are exalted for a little, but they are gone, and are brought low as all others: they are destroyed, and cut off as the top of an ear of corn.
25 But if it be not [a]so, where is he? or who will prove me a liar, and make my words of no value? JOB 24:23-25 1599 Geneva Bible  - GNV
May Yah bless and keep you ALL safely abiding under the Shadows of His Mighty Wings.  If you have not yet repented, I ask that you repent immediately.  Turn to our Heavenly Father through His Beloved Son Yeshua Ha Mashiach (Jesus Christ).  Please consider doing this immediately, for as we know the world is soon coming to a close.  It is during this time that we will need Yah's full divine protection for what is to be unveiled.  I believe that it was through obedience that Noah had such great faith; this in essence was what saved him and his family from the flood. As a born again Christian (a former Roman Catholic of 46+ years) there is so much to gain in doing so.  My soul is richly blessed by the gems of truth revealed to me by my beloved Heavenly Father, Abba, and I have no regrets repenting of my past ways.  Blessings! ~ Judy Velez
THE PSALMS
1O יהוה, do not rebuke me in Your displeasure, Nor discipline me in Your wrath.
2Show favour to me, O יהוה, for I am fading away; O יהוה, heal me, for my bones have been troubled.
3And my being has been greatly troubled; And You, O יהוה – till when?
4Return, O יהוה, rescue my life! Oh, save me for Your kindness' sake!
5For in death there is no remembrance of You; Who gives You thanks in the grave?
6I have grown weary with my groaning; Every night I flood my bed; I drench my couch with my tears.
7My eye has grown dim because of grief; It grows old because of all my adversaries.
8Depart from me, all you workers of wickedness; For יהוה has heard the voice of my weeping.
9יהוה has heard my pleading; יהוה receives my prayer.
10Let all my enemies be ashamed and greatly troubled; They turn back suddenly, ashamed. PSALM 6 Institute for Scripture Research - ISR
*Gif is from public domain, original author unknown
---
Permissions in this forum:
You
cannot
reply to topics in this forum