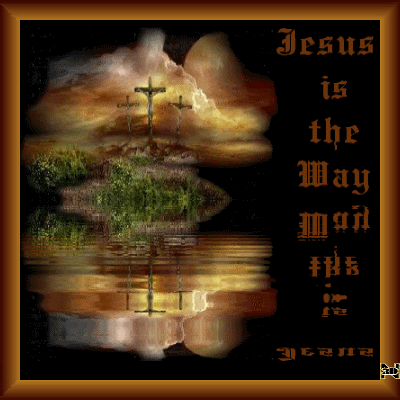 20And the Torah came in beside, so that the trespass would increase. But where sin increased, favour increased still more,
21so that as sin did reign in death, even so favour might reign through righteousness to everlasting life through יהושע Messiah our Master. ROMANS 5:20-21 Institute for Scripture Research – ISR
20 Moreover the law entered, that the offence might abound. But where sin abounded, grace did much more abound:
21 That as sin hath reigned unto death, even so might grace reign through righteousness unto eternal life by Jesus Christ our Lord.ROMANS 5:20-21 King James Version - KJV
20 And the Torah came into the picture so that the offence would proliferate; but where sin proliferated, grace proliferated even more.
21 All this happened so that just as sin ruled by means of death, so also grace might rule through causing people to be considered righteous, so that they might have eternal life, through Yeshua the Messiah, our Lord.ROMANS 5:20-21 Institute Complete Jewish Bible - CJB
May Yah bless and keep you ALL safely abiding under the Shadows of His Mighty Wings.  If you have not yet repented, I ask that you repent immediately.  Turn to our Heavenly Father through His Beloved Son Yeshua Ha Mashiach (Jesus Christ).  Please consider doing this immediately, for as we know the world is soon coming to a close.  It is during this time that we will need Yah's full divine protection for what is to be unveiled.  I believe that it was through obedience that Noah had such great faith; this in essence was what saved him and his family from the flood. As a born again Christian (a former Roman Catholic of 46+ years) there is so much to gain in doing so.  My soul is richly blessed by the gems of truth revealed to me by my beloved Heavenly Father, Abba, and I have no regrets repenting of my past ways.  Blessings! ~ Judy Velez
THE PSALMS
1O יהוה, remember Dawiḏ, All his afflictions;
2How he swore to יהוה, Vowed to the Mighty One of Ya'aqoḇ:
3"Not to enter into my dwelling-house, Not to get into my bed,
4"Not to give sleep to my eyes, Or slumber to my eyelids,
5"Until I find a place for יהוה, A dwelling place for the Mighty One of Ya'aqoḇ."
6See, we heard of it in Ephrathah; We found it in the fields of the forest.
7Let us go into His dwelling places; Let us bow ourselves at His footstool.
8Arise, O יהוה, to Your place of rest, You and the ark of Your strength.
9Let Your priests put on righteousness, And Your kind ones shout for joy.
10For the sake of Your servant Dawiḏ, Do not turn away the face of Your Anointed One.
11יהוה has sworn in truth to Dawiḏ; He does not turn from it, "Of the fruit of your body I set upon your throne.
12"If your sons guard My covenant And My witnesses that I teach them, Their sons shall sit upon your throne forever."
13For יהוה has chosen Tsiyon, He has desired it for His dwelling:
14"This is My place of rest forever; Here I dwell, for I have desired it.
15"I greatly bless her provision, I satisfy her poor with bread.
16"And I put deliverance on her priests, And her kind ones sing for joy.
17"There I make the horn of Dawiḏ grow; I shall set up a lamp for My Anointed One.
18"I put shame on his enemies, While on Him His diadem shall shine." PSALM 132 Institute for Scripture Research - ISR
*Gif is from public domain, original author unknown
---
Permissions in this forum:
You
cannot
reply to topics in this forum