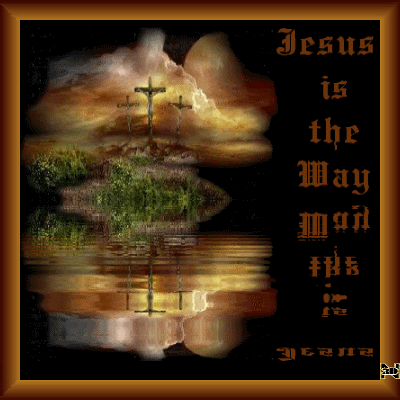 17which are a shadow of what is to come – but the Body of the Messiah.
18Let no one deprive you of the prize, one who takes delight in false humility and worship of messengers, taking his stand on what he has not seen, puffed up by his fleshly mind,
19and not holding fast to the Head, from whom all the Body – nourished and knit together by joints and ligaments – grows with the growth of Elohim. COLOSSIANS 2:17-19
Institute for Scripture Research - ISR
17 Which are a shadow of things to come; but the body is of Christ.
18 Let no man beguile you of your reward in a voluntary humility and worshipping of angels, intruding into those things which he hath not seen, vainly puffed up by his fleshly mind,
19 And not holding the Head, from which all the body by joints and bands having nourishment ministered, and knit together, increaseth with the increase of God. COLOSSIANS 2:17-19
King James Version - KJV
17 
These are a shadow of things that are coming, but the body is of the Messiah.
18 Don't let anyone deny you the prize by insisting that you engage in self-mortification or angel-worship. Such people are always going on about some vision they have had, and they vainly puff themselves up by their worldly outlook. 
19 They fail to hold to the Head, from whom the whole Body, receiving supply and being held together by its joints and ligaments, grows as God makes it grow. COLOSSIANS 2:17-19
Complete Jewish Bible - CJB
May Yah bless and keep you ALL safely abiding under the Shadows of His Mighty Wings.  If you have not yet repented, I ask that you repent immediately.  Turn to our Heavenly Father through His Beloved Son Yeshua Ha Mashiach (Jesus Christ).  Please consider doing this immediately, for as we know the world is soon coming to a close.  It is during this time that we will need Yah's full divine protection for what is to be unveiled.  I believe that it was through obedience that Noah had such great faith; this in essence was what saved him and his family from the flood. As a born again Christian (a former Roman Catholic of 46+ years) there is so much to gain in doing so.  My soul is richly blessed by the gems of truth revealed to me by my beloved Heavenly Father, Abba, and I have no regrets repenting of my past ways.  Blessings! ~ Judy Velez
THE PSALMS
1If יהוה does not build the house, Its builders have laboured in vain. If יהוה does not guard the city, The watchman has stayed awake in vain.
2In vain do you rise up early, To sit up late, to eat the bread of toil; So He gives His beloved sleep.
3Look, children are an inheritance from יהוה, The fruit of the womb is the reward.
4As arrows in the hand of a mighty man, So are the children of one's youth.
5Blessed is the man Who has filled his quiver with them. They are not ashamed, When they speak with their enemies in the gate. PSALM 127
Institute for Scripture Research - ISR
*Gif is from public domain, original author unknown
---
Permissions in this forum:
You
cannot
reply to topics in this forum