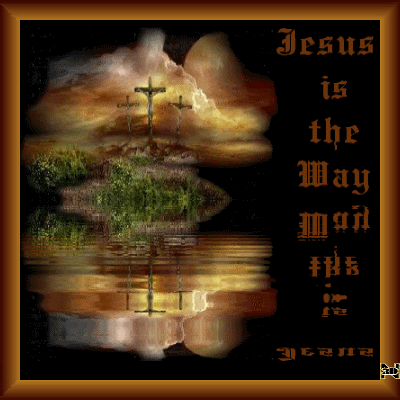 3A clever one foresees evil and hides himself, But the simple go on and are punished.
4The reward of humility is the fear of יהוה, Riches, and esteem and life.
5Thorns, snares are in the way of the perverse; He who guards his life keeps far away from them. PROVERBS 22:3-5
Institute for Scripture Research - ISR
3 A prudent man foreseeth the evil, and hideth himself: but the simple pass on, and are punished.
4 By humility and the fear of the Lord are riches, and honour, and life.
5 Thorns and snares are in the way of the froward: he that doth keep his soul shall be far from them.  PROVERBS 22:3-5
King James Version - KJV
3 
The clever see trouble coming and hide; the simple go on and pay the penalty.
4 The reward for humility is fear of Adonai, along with wealth, honor and life.
5 Thorns and snares beset the way of the stubborn; he who values his life keeps his distance from them. PROVERBS 22:3-5
Complete Jewish Bible - CJB
May Yah bless and keep you ALL safely abiding under the Shadows of His Mighty Wings.  If you have not yet repented, I ask that you repent immediately.  Turn to our Heavenly Father through His Beloved Son Yeshua Ha Mashiach (Jesus Christ).  Please consider doing this immediately, for as we know the world is soon coming to a close.  It is during this time that we will need Yah's full divine protection for what is to be unveiled.  I believe that it was through obedience that Noah had such great faith; this in essence was what saved him and his family from the flood. As a born again Christian (a former Roman Catholic of 46+ years) there is so much to gain in doing so.  My soul is richly blessed by the gems of truth revealed to me by my beloved Heavenly Father, Abba, and I have no regrets repenting of my past ways.  Blessings! ~ Judy Velez
THE PSALMS
1When יהוה turns back the captivity of Tsiyon, We shall be like dreamers.
2Then our mouth shall be filled with laughter, And our tongue with singing, Then shall they say among the gentiles, "יהוה has done great deeds for them."
3יהוה shall do great deeds for us, We shall be glad.
4Turn back our captivity, O יהוה, Like the streams in the South.
5Those sowing in tears, shall reap with songs of joy.
6He who goes on and weeps, Bearing seed for sowing, Shall indeed come in with rejoicing, Bearing his sheaves. PSALM 126 Institute for Scripture Research - ISR
*Gif is from public domain, original author unknown

---
Permissions in this forum:
You
cannot
reply to topics in this forum