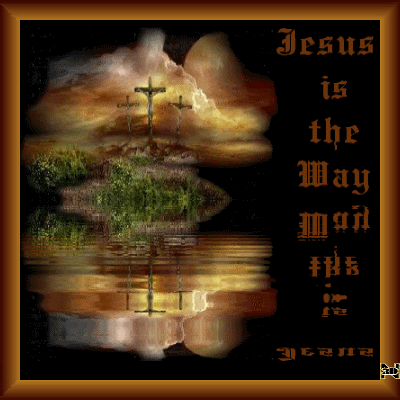 7He said therefore to the crowds that came out to be immersed by him, "Brood of adders, who warned you to flee from the wrath to come?
8"Therefore bear fruit worthy of repentance, and do not begin to say to yourselves, 'We have Aḇraham as our father.' For I say to you that Elohim is able to raise up children to Aḇraham from these stones.
9"And even now the axe is laid to the root of the trees. Therefore every tree that does not bear good fruit is cut down and thrown into the fire." LUKE 3:7-9
Institute for Scripture Research - ISR
7 Then said he to the multitude that came forth to be baptized of him, O generation of vipers, who hath warned you to flee from the wrath to come?
8 Bring forth therefore fruits worthy of repentance, and begin not to say within yourselves, We have Abraham to our father: for I say unto you, That God is able of these stones to raise up children unto Abraham.
9 And now also the axe is laid unto the root of the trees: every tree therefore which bringeth not forth good fruit is hewn down, and cast into the fire. LUKE 3:7-9
King James Version - KJV
7 Therefore, Yochanan said to the crowds who came out to be immersed by him, "You snakes! Who warned you to escape the coming punishment? 
8 If you have really turned from your sins, produce fruit that will prove it! And don't start saying to yourselves, 'Avraham is our father'! For I tell you that God can raise up for Avraham sons from these stones! 
9 Already the axe is at the root of the trees, ready to strike; every tree that doesn't produce good fruit will be chopped down and thrown in the fire!" LUKE 3:7-9
Complete Jewish Bible - CJB
May Yah bless and keep you ALL safely abiding under the Shadows of His Mighty Wings.  If you have not yet repented, I ask that you repent immediately.  Turn to our Heavenly Father through His Beloved Son Yeshua Ha Mashiach (Jesus Christ).  Please consider doing this immediately, for as we know the world is soon coming to a close.  It is during this time that we will need Yah's full divine protection for what is to be unveiled.  I believe that it was through obedience that Noah had such great faith; this in essence was what saved him and his family from the flood. As a born again Christian (a former Roman Catholic of 46+ years) there is so much to gain in doing so.  My soul is richly blessed by the gems of truth revealed to me by my beloved Heavenly Father, Abba, and I have no regrets repenting of my past ways.  Blessings! ~ Judy Velez
THE PSALMS
1I was glad when they said to me, "Let us go into the House of יהוה."
2Our feet have been standing Within your gates, O Yerushalayim!
3Yerushalayim is built As a city that is bound together,
4Where the tribes have come up, The tribes of Yah, A witness to Yisra'ĕl, To give thanks to the Name of יהוה.
5For there the thrones of right-ruling were set, The thrones of the house of Dawiḏ.
6Pray for the peace of Yerushalayim, Let those who love You be at rest.
7Peace be within your walls, Rest in your citadels.
8For the sake of my brothers and companions, I say, "Peace be within you."
9For the sake of the House of יהוה our Elohim I seek your good.
PSALM 122 Institute for Scripture Research - ISR
*Gif is from public domain, original author unknown
---
Permissions in this forum:
You
cannot
reply to topics in this forum