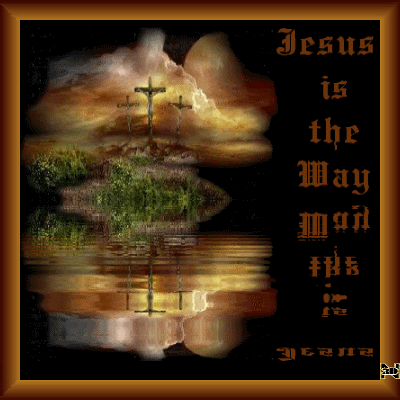 23who, being reviled, did not revile in return; suffering, did not threaten, but committed Himself to Him who judges righteously;
24who Himself bore our sins in His body on the timber, so that we, having died to sins, might live unto righteousnessa – by whose stripes you were healed.
25For you were like sheep going astray, but have now returned to the Shepherd and Overseer of your lives. 1 PETER 2:23-25 Institute for Scripture Research - ISR
23 Who, when he was reviled, reviled not again; when he suffered, he threatened not; but committed himself to him that judgeth righteously:

24 Who his own self bare our sins in his own body on the tree, that we, being dead to sins, should live unto righteousness: by whose stripes ye were healed.

25 For ye were as sheep going astray; but are now returned unto the Shepherd and Bishop of your souls.  1 PETER 2:23-25 King James Version - KJV
23 When he was insulted, he didn't retaliate with insults; when he suffered, he didn't threaten, but handed them over to him who judges justly. 
 
24 He himself bore our sins[a] in his body on the stake, so that we might die to sins and live for righteousness — by his wounds you were healed.[c] 
 
25 For you used to be like sheep gone astray, but now you have turned to[d] the Shepherd, who watches over you.  1 PETER 2:23-25 Complete Jewish Bible - CJB
May Yah bless and keep you ALL safely abiding under the Shadows of His Mighty Wings.  If you have not yet repented, I ask that you repent immediately.  Turn to our Heavenly Father through His Beloved Son Yeshua Ha Mashiach (Jesus Christ).  Please consider doing this immediately, for as we know the world is soon coming to a close.  It is during this time that we will need Yah's full divine protection for what is to be unveiled.  I believe that it was through obedience that Noah had such great faith; this in essence was what saved him and his family from the flood. As a born again Christian (a former Roman Catholic of 46+ years) there is so much to gain in doing so.  My soul is richly blessed by the gems of truth revealed to me by my beloved Heavenly Father, Abba, and I have no regrets repenting of my past ways.  Blessings! ~ Judy Velez
THE PSALMS
1In my distress I cried to יהוה, And He answered me.

2יהוה, deliver my being from false lips, From a treacherous tongue.

3What would one give to you, Or what would one do to you, O treacherous tongue?

4Sharp arrows of a mighty man, With coals of the broom-wood!

5Woe to me for I have sojourned in Mesheḵ, I have dwelt among the tents of Qĕḏar!

6My being has dwelt too long With him who hates peace.

7I am for peace; But when I speak, they are for fighting. PSALM 120 Institute for Scripture Research - ISR

 
*Gif is from public domain, original author unknown
---
Permissions in this forum:
You
cannot
reply to topics in this forum