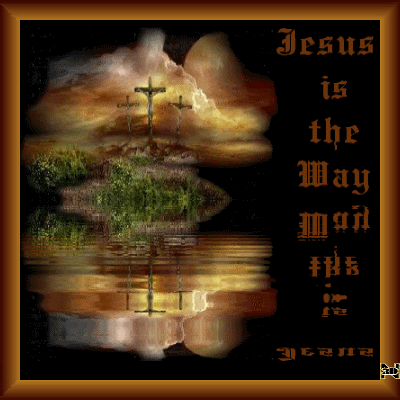 14And the favour of our Master was exceedingly increased, with belief and love which are in Messiah יהושע.

15Trustworthy is the word and worthy of all acceptance, that Messiah יהושע came into the world to save sinners, of whom I am foremost.

16But because of this I received compassion, so that in me first, יהושע Messiah might display all patience, as an example to those who are going to believe on Him for everlasting life. 1 TIMOTHY 1:14-16 Institute for Scripture Research - ISR

14 And the grace of our Lord was exceeding abundant with faith and love which is in Christ Jesus.
15 This is a faithful saying, and worthy of all acceptation, that Christ Jesus came into the world to save sinners; of whom I am chief.
16 Howbeit for this cause I obtained mercy, that in me first Jesus Christ might shew forth all longsuffering, for a pattern to them which should hereafter believe on him to life everlasting. 1 TIMOTHY 1:14-16 King James Version - KJV
14 Our Lord's grace overflowed to me with trust and love that come through the Messiah Yeshua. 
15 So here is a statement you can trust, one that fully deserves to be accepted: the Messiah came into the world to save sinners, and I'm the number one sinner! 
16 But this is precisely why I received mercy — so that in me, as the number one sinner, Yeshua the Messiah might demonstrate how very patient he is, as an example to those who would later come to trust in him and thereby have eternal life.  1 TIMOTHY 1:14-16 Complete Jewish Bible - CJB
May Yah bless and keep you ALL safely abiding under the Shadows of His Mighty Wings.  If you have not yet repented, I ask that you repent immediately.  Turn to our Heavenly Father through His Beloved Son Yeshua Ha Mashiach (Jesus Christ).  Please consider doing this immediately, for as we know the world is soon coming to a close.  It is during this time that we will need Yah's full divine protection for what is to be unveiled.  I believe that it was through obedience that Noah had such great faith; this in essence was what saved him and his family from the flood. As a born again Christian (a former Roman Catholic of 46+ years) there is so much to gain in doing so.  My soul is richly blessed by the gems of truth revealed to me by my beloved Heavenly Father, Abba, and I have no regrets repenting of my past ways.  Blessings! ~ Judy Velez
THE PSALMS
1Praise Yah! Praise, O servants of יהוה, Praise the Name of יהוה!

2Blessed be the Name of יהוה, Now and forever!

3From the rising of the sun to its going down, The Name of יהוה is praised.

4יהוה is high above all nations, His esteem above the heavens.

5Who is like יהוה our Elohim, Who is enthroned on high?

6He looks down on the heavens and in the earth;

7He raises the poor out of the dust, Lifts the needy from a dunghill,

8To make him sit with the nobles, With the nobles of His people,

9Causing the barren woman to dwell in a house, A rejoicing mother of children. Praise Yah! PSALM 113 Institute for Scripture Research - ISR

*Gif is from public domain, original author unknown

---
Permissions in this forum:
You
cannot
reply to topics in this forum