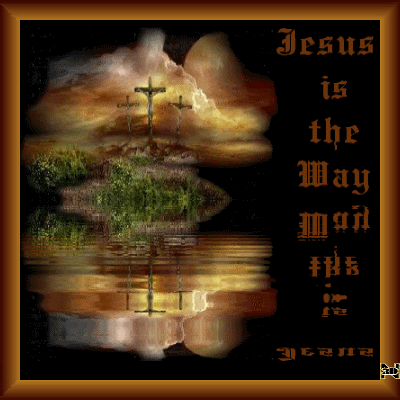 26Yoḥanan answered them, saying, "I immerse in water, but in your midst stands One whom you do not know,
27the One coming after me, who has become before me, whose sandal strap I am not worthy to loosen."
28This took place in Bĕyth Anyah beyond the Yardĕn, where Yoḥanan was immersing. JOHN 1:26-28
Institute for Scripture Research - ISR
26 John answered them, saying, I baptize with water: but there standeth one among you, whom ye know not;
27 He it is, who coming after me is preferred before me, whose shoe's latchet I am not worthy to unloose.
28 These things were done in Bethabara beyond Jordan, where John was baptizing.  JOHN 1:26-28
King James Version - KJV
26 To them Yochanan replied, "I am immersing people in water, but among you is standing someone whom you don't know.
 27 He is the one coming after me — I'm not good enough even to untie his sandal!" 
28 All this took place in Beit-Anyah, east of the Yarden, where Yochanan was immersing.  JOHN 1:26-28
Complete Jewish Bible - CJB
May Yah bless and keep you ALL safely abiding under the
Shadows of His Mighty Wings.  If you have not yet repented, I ask that you repent immediately.  Turn to our Heavenly Father through His Beloved Son Yeshua Ha Mashiach (Jesus Christ).  Please consider doing this immediately, for as we know the world is soon coming to a close.  It is during this time that we will need Yah's full divine protection for what is to be unveiled.  I believe that it was through obedience that Noah had such great faith; this in essence was what saved him and his family from the flood. As a born again Christian (a former Roman Catholic of 46+ years) there is so much to gain in doing so.  My soul is richly blessed by the gems of truth revealed to me by my beloved Heavenly Father, Abba, and I have no regrets repenting of my past ways.  Blessings! ~ Judy Velez
THE PSALMS
1Praise Yah! Blessed is the man, Who fears יהוה, Who has greatly delighted in His commands.
2Mighty in the earth shall be his seed, The generation of the straight ones shall be blessed.
3Wealth and riches are in his house, And his righteousness is standing forever.
4Light has risen in the darkness to the straight ones, Those showing favour, The compassionate, And the righteous.
5Good is a man showing favour and lending, He sustains his matters in right-ruling.
6For he is never shaken; The righteous is remembered forever.
7He is not afraid of an evil report. His heart is steadfast, trusting in יהוה.
8His heart is upheld, he is not afraid, While he looks on his adversaries.
9He scattered abroad, He gave to the poor, His righteousness is standing forever. His horn is exalted with esteem.
10The wrong one sees it and shall be vexed; He gnashes his teeth and shall melt. The desire of the wrong ones does perish. P
SALM 112 Institute for Scripture Research - ISR
*Gif is from public domain, original author unknown

---
Permissions in this forum:
You
cannot
reply to topics in this forum