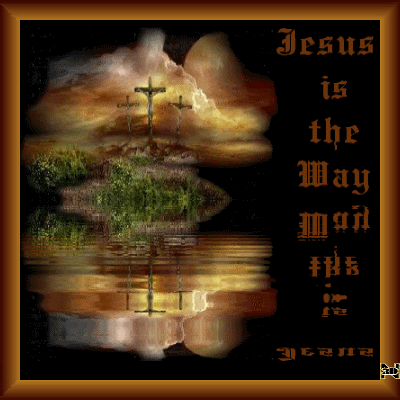 8 "Owe no one any matter except to love one another, for he who loves another has filled the Torah.
9For this, "You shall not commit adultery," "You shall not murder," "You shall not steal," "You shall not bear false witness," "You shall not covet," and if there is any other command, is summed up in this word, "You shall love your neighbour as yourself."
10Love does no evil to a neighbour. Therefore, love is completion of the Torah." ROMANS 13:8-10 Institute for Scripture Research - ISR
8 "Owe no man any thing, but to love one another: for he that loveth another hath fulfilled the law.
9 For this, Thou shalt not commit adultery, Thou shalt not kill, Thou shalt not steal, Thou shalt not bear false witness, Thou shalt not covet; and if there be any other commandment, it is briefly comprehended in this saying, namely, Thou shalt love thy neighbour as thyself.
10 Love worketh no ill to his neighbour: therefore love is the fulfilling of the law." ROMANS 13:8-10  King James Version - KJV
8 "Don't owe anyone anything — except to love one another; for whoever loves his fellow human being has fulfilled Torah.
9 For the commandments, "Don't commit adultery," "Don't murder," "Don't steal," "Don't covet," and any others are summed up in this one rule: "Love your neighbor as yourself."
10 Love does not do harm to a neighbor; therefore love is the fullness of Torah. ROMANS 13:8-10 Complete Jewish Bible - CJB
May Yah bless and keep you ALL safely abiding under the Shadows of His Mighty Wings.  If you have not yet repented, I ask that you repent immediately.  Turn to our Heavenly Father through His Beloved Son Yeshua Ha Mashiach (Jesus Christ).  Please consider doing this immediately, for as we know the world is soon coming to a close.  It is during this time that we will need Yah's full divine protection for what is to be unveiled.  I believe that it was through obedience that Noah had such great faith; this in essence was what saved him and his family from the flood. As a born again Christian (a former Roman Catholic of 46+ years) there is so much to gain in doing so.  My soul is richly blessed by the gems of truth revealed to me by my beloved Heavenly Father, Abba, and I have no regrets repenting of my past ways.  Blessings! ~ Judy Velez
THE PSALMS
1 "Bless יהוה, O my being, And all that is within me, Bless His set-apart Name!
2Bless יהוה, O my being, And do not forget all His dealings,
3Who forgives all your crookednesses, Who heals all your diseases,
4Who redeems your life from destruction, Who crowns you with kindness and compassion,
5Who satisfies your desire with the good, Your youth is renewed like the eagle's.
6יהוה is doing righteousness And right-ruling for all the oppressed.
7He made known His ways to Mosheh, His acts to the children of Yisra'ĕl.
8יהוה is compassionate and showing favour, Patient, and great in kindness.
9He does not always strive, nor maintain it forever.
10He has not done to us according to our sins, Nor rewarded us according to our crookednesses.
11For as the heavens are high above the earth, So great is His kindness toward those who fear Him;
12As far as east is from west, So far has He removed our transgressions from us.
13As a father has compassion for his children, So יהוה has compassion for those who fear Him.
14For He knows how we are made; He remembers that we are dust.
15As a flower of the field, so he flourishes.
16For the wind blows over it, and it is no more, And its place no longer remembers it.
17But the kindness of יהוה Is from everlasting to everlasting Upon those who fear Him, And His righteousness to children's children,
18To those who guard His covenant, And to those who remember His orders to do them.
19יהוה has established His throne in the heavens, And His reign shall rule over all.
20Bless יהוה, you His messengers, Mighty in power, who do His Word, Listening to the voice of His Word.
21Bless יהוה, all you His hosts, You His servants, who do His pleasure.
22Bless יהוה, all His works, In all places of His rule. Bless יהוה, O my being!" PSALM 103 Institute for Scripture Research - ISR
*Gif is from public domain, original author unknown

---
Permissions in this forum:
You
cannot
reply to topics in this forum