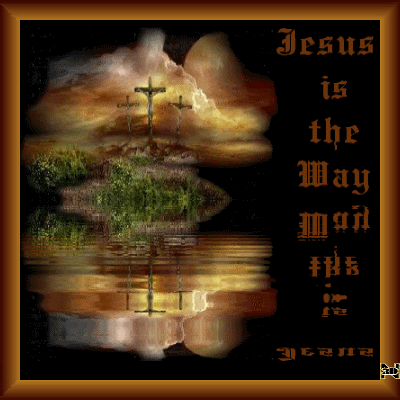 18 "But if you are led by the Spirit, you are not under Torah.
19And the works of the flesh are well-known, which are these: adultery, whoring, uncleanness, indecency,
20idolatry, drug sorcery, hatred, quarrels, jealousies, fits of rage, selfish ambitions, dissensions, factions,
21envy, murders, drunkenness, wild parties, and the like – of which I forewarn you, even as I also said before, that those who practise such as these shall not inherit the reign of Elohim."  GALATIANS 5:18-21 Institute for Scripture Research - ISR
18 "But if ye be led of the Spirit, ye are not under the law.
19 Now the works of the flesh are manifest, which are these; Adultery, fornication, uncleanness, lasciviousness,
20 Idolatry, witchcraft, hatred, variance, emulations, wrath, strife, seditions, heresies,
21 Envyings, murders, drunkenness, revellings, and such like: of the which I tell you before, as I have also told you in time past, that they which do such things shall not inherit the kingdom of God." GALATIANS 5:18-21  King James Version - KJV
18 "But if you are led by the Spirit, then you are not in subjection to the system that results from perverting the Torah into legalism.
19 And it is perfectly evident what the old nature does. It expresses itself in sexual immorality, impurity and indecency;
20 involvement with the occult and with drugs; in feuding, fighting, becoming jealous and getting angry; in selfish ambition, factionalism, intrigue
21 and envy; in drunkenness, orgies and things like these. I warn you now as I have warned you before: those who do such things will have no share in the Kingdom of God! GALATIANS 5:18-21 Complete Jewish Bible - CJB
May Yah bless and keep you ALL safely abiding under the Shadows of His Mighty Wings.  If you have not yet repented, I ask that you repent immediately.  Turn to our Heavenly Father through His Beloved Son Yeshua Ha Mashiach (Jesus Christ).  Please consider doing this immediately, for as we know the world is soon coming to a close.  It is during this time that we will need Yah's full divine protection for what is to be unveiled.  I believe that it was through obedience that Noah had such great faith; this in essence was what saved him and his family from the flood. As a born again Christian (a former Roman Catholic of 46+ years) there is so much to gain in doing so.  My soul is richly blessed by the gems of truth revealed to me by my beloved Heavenly Father, Abba, and I have no regrets repenting of my past ways.  Blessings! ~ Judy Velez
THE PSALMS
1 "Raise a shout for יהוה, All the earth!
2Serve יהוה with gladness; Come before His presence with singing.
3Know that יהוה, He is Elohim; He has made us, and we are His – His people and the sheep of His pasture.
4Enter into His gates with thanksgiving, And into His courts with praise. Give thanks to Him; bless His Name.
5For יהוה is good; His kindness is everlasting, And His truth, to all generations." PSALM 100 Institute for Scripture Research - ISR
*Gif is from public domain, original author unknown

---
Permissions in this forum:
You
cannot
reply to topics in this forum