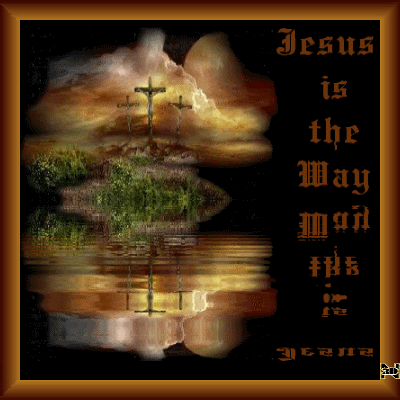 5"But stretch out Your hand, please, and strike his bone and his flesh – if he would not curse You to Your face!"
6And יהוה said to Satan, "See, he is in your hand, only spare his life."
7And Satan went out from the presence of יהוה, and smote Iyoḇ with loathsome sores from the sole of his foot to the crown of his head." JOB 2:5-7 Institute for Scripture Research - ISR
5 "But put forth thine hand now, and touch his bone and his flesh, and he will curse thee to thy face.
6 And the Lord said unto Satan, Behold, he is in thine hand; but save his life.
7 So went Satan forth from the presence of the Lord, and smote Job with sore boils from the sole of his foot unto his crown." JOB 2:5-7  King James Version - KJV
5 "But if you reach out your hand and touch his flesh and bone, without doubt he'll curse you to your face!"
6 Adonai said to the Adversary, "Here! He is in your hands, except that you are to spare his life."
7 Then the Adversary went out from the presence of Adonai and struck Iyov down with horrible infected sores from the sole of his foot to the crown of his head." JOB 2:5-7 Complete Jewish Bible - CJB
May Yah bless and keep you ALL safely abiding under the Shadows of His Mighty Wings.  If you have not yet repented, I ask that you repent immediately.  Turn to our Heavenly Father through His Beloved Son Yeshua Ha Mashiach (Jesus Christ).  Please consider doing this immediately, for as we know the world is soon coming to a close.  It is during this time that we will need Yah's full divine protection for what is to be unveiled.  I believe that it was through obedience that Noah had such great faith; this in essence was what saved him and his family from the flood. As a born again Christian (a former Roman Catholic of 46+ years) there is so much to gain in doing so.  My soul is richly blessed by the gems of truth revealed to me by my beloved Heavenly Father, Abba, and I have no regrets repenting of my past ways.  Blessings! ~ Judy Velez
THE PSALMS
1יהוה shall reign. The earth rejoices. Many isles are glad!
2Clouds and darkness all around Him, Righteousness and right-ruling are the foundation of His throne.
3Fire goes before Him, And burns up His adversaries round about.
4His lightnings shall light the world, The earth shall see and tremble.
5The mountains shall melt like wax before the face of יהוה, Before the face of the Master of all the earth.
6The heavens shall declare His righteousness, And all the peoples shall see His esteem.
7All are put to shame who serve carved images, Those boasting of matters of naught. Bow yourselves to Him, all you mighty ones.
8Tsiyon shall hear and be glad, And the daughters of Yehuḏah rejoice Because of Your right-rulings, O יהוה.
9For You, יהוה, are the Most High over all the earth, You shall be greatly exalted, over all mighty ones.
10You who love יהוה, hate evil! He guards the lives of His kind ones, He delivers them out of the hand of the wrong.
11Light is sown for the righteous, And gladness for the upright in heart.
12Rejoice in יהוה, you righteous, And give thanks at the remembrance of His Set-apartness." PSALM 97 Institute for Scripture Research - ISR
*Gif is from public domain, original author unknown
---
Permissions in this forum:
You
cannot
reply to topics in this forum