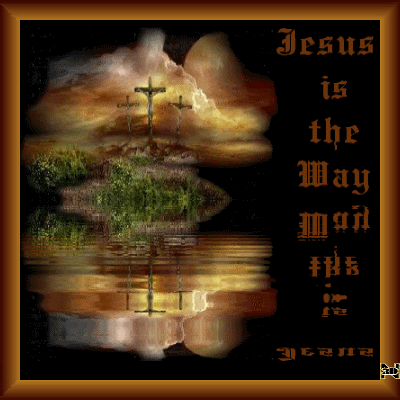 19"Ěl is not a man, to lie; nor a son of man, to repent! Has He said, and would He not do it; or spoken, and would not confirm it?
20"See, I have received, to bless. And He has blessed, and I do not reverse it.
21"He has not looked upon wickedness in Ya'aqoḇ, nor has He seen trouble in Yisra'ĕl. יהוה his Elohim is with him, and the shout of a Sovereign is in him." NUMBERS 23:19-21 Institute for Scripture Research - ISR
19"God is not a man, that he should lie; neither the son of man, that he should repent: hath he said, and shall he not do it? or hath he spoken, and shall he not make it good?
20 Behold, I have received commandment to bless: and he hath blessed; and I cannot reverse it.
21 He hath not beheld iniquity in Jacob, neither hath he seen perverseness in Israel: the Lord his God is with him, and the shout of a king is among them." NUMBERS 23:19-21  King James Version - KJV
19 "God is not a human who lies or a mortal who changes his mind.
When he says something, he will do it; when he makes a promise, he will fulfill it.
20 Look, I am ordered to bless; when he blesses, I can't reverse it.
21 "No one has seen guilt in Yaakov, or perceived perversity in Israel; Adonai their God is with them and acclaimed as king among them. NUMBERS 23:19-21 Complete Jewish Bible - CJB
May Yah bless and keep you ALL safely abiding under the Shadows of His Mighty Wings.  If you have not yet repented, I ask that you repent immediately.  Turn to our Heavenly Father through His Beloved Son Yeshua Ha Mashiach (Jesus Christ).  Please consider doing this immediately, for as we know the world is soon coming to a close.  It is during this time that we will need Yah's full divine protection for what is to be unveiled.  I believe that it was through obedience that Noah had such great faith; this in essence was what saved him and his family from the flood. As a born again Christian (a former Roman Catholic of 46+ years) there is so much to gain in doing so.  My soul is richly blessed by the gems of truth revealed to me by my beloved Heavenly Father, Abba, and I have no regrets repenting of my past ways.  Blessings! ~ Judy Velez
THE PSALMS
1Come, let us sing to יהוה! Let us raise a shout to the Rock of our deliverance.
2Let us come before His face with thanksgiving; Let us raise a shout to Him in song.
3For יהוה is a great Ěl, And a great Sovereign above all mighty ones.
4In whose hand are the depths of the earth; The mountain peaks are His also.
5His is the sea, for He made it; And His hands formed the dry land.
6Come, let us bow down and bend low, Let us kneel before יהוה our Maker.
7For He is our Elohim, And we are the people of His pasture, And the sheep of His hand. Today, if you would hear His voice:
8"Do not harden your hearts as in Meriḇah, And as in the day of Massah in the wilderness,
9"When your fathers tried Me, Have proved Me, though they saw My work.
10"For forty years I was grieved with that generation, And said, 'They are a people who go astray in their hearts, And they do not know My ways.'
11"As I swore in My wrath, 'If they enter into My rest...' "PSALM 95 Institute for Scripture Research - ISR
*Gif is from public domain, original author unknown

---
Permissions in this forum:
You
cannot
reply to topics in this forum