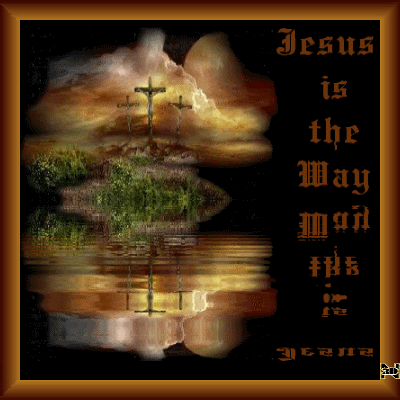 32"See, an hour is coming, and has now come, that you are scattered, each to his own, and leave Me alone. Yet I am not alone, because the Father is with Me.
33"These words I have spoken to you, that in Me you might have peace. In the world you have pressure, but take courage, I have overcome the world." JOHN 16:32-33 Institute for Scripture Research - ISR
32"Behold, the hour cometh, yea, is now come, that ye shall be scattered, every man to his own, and shall leave me alone: and yet I am not alone, because the Father is with me.
33 These things I have spoken unto you, that in me ye might have peace. In the world ye shall have tribulation: but be of good cheer; I have overcome the world." JOHN 16:32-33 King James Version - KJV
32 "But a time is coming — indeed it has come already — when you will be scattered, each one looking out for himself; and you will leave me all alone. Yet I am not alone; because the Father is with me.
33 "I have said these things to you so that, united with me, you may have shalom. In the world, you have tsuris. But be brave! I have conquered the world!" JOHN 16:32-33 Complete Jewish Bible - CJB
May Yah bless and keep you ALL safely abiding under the Shadows of His Mighty Wings.  If you have not yet repented, I ask that you repent immediately.  Turn to our Heavenly Father through His Beloved Son Yeshua Ha Mashiach (Jesus Christ).  Please consider doing this immediately, for as we know the world is soon coming to a close.  It is during this time that we will need Yah's full divine protection for what is to be unveiled.  I believe that it was through obedience that Noah had such great faith; this in essence was what saved him and his family from the flood. As a born again Christian (a former Roman Catholic of 46+ years) there is so much to gain in doing so.  My soul is richly blessed by the gems of truth revealed to me by my beloved Heavenly Father, Abba, and I have no regrets repenting of my past ways.  Blessings! ~ Judy Velez
THE PSALMS
1"It is good to give thanks to יהוה, And to sing praises to Your Name, O Most High;
2To declare Your kindness in the morning, And Your trustworthiness each night,
3On ten strings, and on the harp, To the sounding chords of the lyre.
4For You have made me rejoice with Your work, O יהוה, I shout for joy at the works of Your hands.
5O יהוה, how great are Your works! Your thoughts are very deep!
6A senseless man does not know, And a fool does not understand this.
7When the wrong spring up like grass, And all the workers of wickedness blossom, It is for them to be destroyed forever.
8But You, יהוה, are on high forever.
9For look, Your enemies, O יהוה, For look, Your enemies do perish; All the workers of wickedness are scattered.
10But You lift up my horn like a wild ox; I have been anointed with fresh oil.
11And my eye looks upon my enemies; My ears hear the evil-doers Who rise up against me.
12The righteous one flourishes like a palm tree, He grows like a cedar in Leḇanon.
13Those who are planted in the House of יהוה Flourish in the courts of our Elohim.
14They still bear fruit in old age; They are fresh and green,
15To declare that יהוה is straight, My rock, and in Him is no unrighteousness." PSALM 92 Institute for Scripture Research - ISR
*Gif is from public domain, original author unknown

---
Permissions in this forum:
You
cannot
reply to topics in this forum