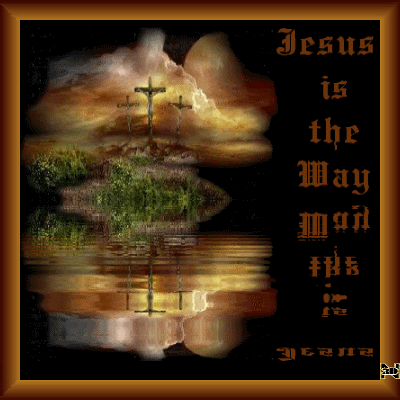 3"For what if some did not believe? Shall their unbelief nullify the trustworthiness of Elohim?
4Let it not be! But let Elohim be true, and every man a liar, as it has been written, "That You should be declared right in Your words, and prevail in Your judging."
5But if our unrighteousness establishes the righteousness of Elohim, what shall we say? Is Elohim unrighteous who is inflicting wrath? I speak as a man." ROMANS 3:3-5 Institute for Scripture Research - ISR
3"For what if some did not believe? shall their unbelief make the faith of God without effect?
4 God forbid: yea, let God be true, but every man a liar; as it is written, That thou mightest be justified in thy sayings, and mightest overcome when thou art judged.
5 But if our unrighteousness commend the righteousness of God, what shall we say? Is God unrighteous who taketh vengeance? (I speak as a man)" ROMANS 3:3-5  King James Version - KJV
3"If some of them were unfaithful, so what? Does their faithlessness cancel God's faithfulness?
4 Heaven forbid! God would be true even if everyone were a liar! — as the Tanakh says, "so that you, God, may be proved right in your words and win the verdict when you are put on trial."[a]
5 Now if our unrighteousness highlights God's righteousness, what should we say? That God is unrighteous to inflict his anger on us? (I am speaking here the way people commonly do.)" ROMANS 3:3-5 Complete Jewish Bible - CJB
May Yah bless and keep you ALL safely abiding under the Shadows of His Mighty Wings.  If you have not yet repented, I ask that you repent immediately.  Turn to our Heavenly Father through His Beloved Son Yeshua Ha Mashiach (Jesus Christ).  Please consider doing this immediately, for as we know the world is soon coming to a close.  It is during this time that we will need Yah's full divine protection for what is to be unveiled.  I believe that it was through obedience that Noah had such great faith; this in essence was what saved him and his family from the flood. As a born again Christian (a former Roman Catholic of 46+ years) there is so much to gain in doing so.  My soul is richly blessed by the gems of truth revealed to me by my beloved Heavenly Father, Abba, and I have no regrets repenting of my past ways.  Blessings! ~ Judy Velez
THE PSALMS
1"יהוה, You have been our refuge In all generations.
2Before the mountains were born, Or You had brought forth the earth and the world, Even from everlasting to everlasting You are Ěl.
3You turn man back to dust, And say, "Return, O children of men."
4For a thousand years in Your eyes Are like yesterday that has past, Or like a watch in the night.
5You have swept them away, They are as a sleep, Like grass that springs up in the morning.
6At evening it is cut down and withered.
7For we have been consumed by Your displeasure, And by Your wrath we are alarmed.
8You have set our crookednesses before You, Our secret sin in the light of Your face.
9For all our days have passed away in Your wrath, We spend our years like a whisper.
10The days of our lives are seventy years; Or if due to strength, eighty years, Yet the best of them is but toil and exertion; For it is soon cut off, and we fly away.
11Who knows the power of Your displeasure? And your wrath, according to the fear of You?
12Teach us to number our days, And let us bring the heart to wisdom.
13Return, O יהוה! How long? And be sorry for Your servants.
14Satisfy us in the morning with Your kindness, And let us sing for joy all our days!
15Give us joy according to The days You have afflicted us, The years we have seen evil.
16Reveal Your work to Your servants, And Your splendour to their children.
17And let the pleasantness Of יהוה our Elohim be upon us, And confirm the work of our hands for us; O confirm the work of our hands!" PSALM 90 Institute for Scripture Research - ISR
*Gif is from public domain, original author unknown

---
Permissions in this forum:
You
cannot
reply to topics in this forum