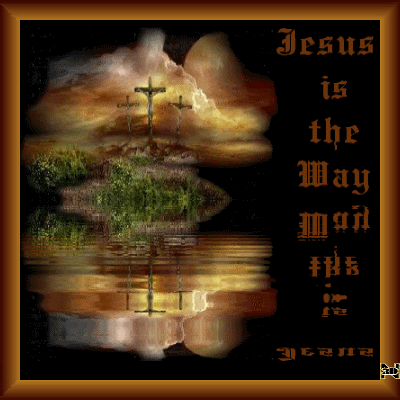 7"And יהוה said to Satan, "From where do you come?" And Satan answered יהוה and said, "From diligently searching in the earth, and from walking up and down in it."
8And יהוה said to Satan, "Have you considered My servant Iyoḇ, that there is none like him on the earth, a perfect and straight man, one who fears Elohim and turns aside from evil?"
9And Satan answered יהוה and said, "Is Iyoḇ fearing Elohim for naught?
10"Have You not made a hedge around him, and around his household, and around all that he has on every side? You have blessed the work of his hands, and his possessions have increased in the land.
11But stretch out Your hand, please, and strike all that he has – if he would not curse You to Your face!" JOB 1:7-11 Institute for Scripture Research - ISR
7"And the Lord said unto Satan, Whence comest thou? Then Satan answered the Lord, and said, From going to and fro in the earth, and from walking up and down in it.
8 And the Lord said unto Satan, Hast thou considered my servant Job, that there is none like him in the earth, a perfect and an upright man, one that feareth God, and escheweth evil?
9 Then Satan answered the Lord, and said, Doth Job fear God for nought?
10 Hast not thou made an hedge about him, and about his house, and about all that he hath on every side? thou hast blessed the work of his hands, and his substance is increased in the land.
11 But put forth thine hand now, and touch all that he hath, and he will curse thee to thy face." JOB 1:7-11  King James Version - KJV
7"Adonai asked the Adversary, "Where are you coming from?" The Adversary answered Adonai, "From roaming through the earth, wandering here and there."
8 Adonai asked the Adversary, "Did you notice my servant Iyov, that there's no one like him on earth, a blameless and upright man who fears God and shuns evil?"
9 The Adversary answered Adonai, "Is it for nothing that Iyov fears God?
10 You've put a protective hedge around him, his house and everything he has. You've prospered his work, and his livestock are spread out all over the land.
11 But if you reach out your hand and touch whatever he has, without doubt he'll curse you to your face!" JOB 1:7-11 Complete Jewish Bible - CJB
May Yah bless and keep you ALL safely abiding under the Shadows of His Mighty Wings.  If you have not yet repented, I ask that you repent immediately.  Turn to our Heavenly Father through His Beloved Son Yeshua Ha Mashiach (Jesus Christ).  Please consider doing this immediately, for as we know the world is soon coming to a close.  It is during this time that we will need Yah's full divine protection for what is to be unveiled.  I believe that it was through obedience that Noah had such great faith; this in essence was what saved him and his family from the flood. As a born again Christian (a former Roman Catholic of 46+ years) there is so much to gain in doing so.  My soul is richly blessed by the gems of truth revealed to me by my beloved Heavenly Father, Abba, and I have no regrets repenting of my past ways.  Blessings! ~ Judy Velez
THE PSALMS
1"O יהוה, Elohim of my deliverance, By day I have cried out, In the nightalso before You,
2Let my prayer come before You, Incline Your ear to my cry.
3For my being is filled with evils, And my life draws near to the grave.
4I have been reckoned among those Who go down to the pit; I have become like a man Who has no strength,
5Released among the dead, Like slain ones lying in the grave, Whom You have remembered no more, And who have been cut off from Your hand.
6You have put me in the lowest pit, In dark places, in the depths.
7Your wrath has rested heavily upon me, And You have afflicted me with all Your breakers. Selah.
8You have put away my friends far from me; You have made me an abomination to them; I am shut in and do not go out;
9My eye grows dim because of affliction. יהוה, I have called upon You, all day long; I have stretched out my hands to You.
10Would You work wonders for the dead? Would the dead rise to praise You? Selah.
11Is Your kindness declared in the grave? Your trustworthiness in the place of destruction?
12Are Your wonders known in the dark? And Your righteousness in the land of no remembrance?
13But I, unto You I have cried, O יהוה, And in the morning my prayer comes before You.
14יהוה, why do You reject me? Why do You hide Your face from me?
15I am afflicted and dying from childhood; I have borne frightening matters from You; I am in despair.
16Your fierce wrath has gone over me; Your onslaughts have cut me off.
17They surrounded me like water all day long; They close in upon me altogether.
18You have put loved one and companion far from me, Darkness is my close friend!" PSALM 88 Institute for Scripture Research - ISR
*Gif is from public domain, original author unknown

---
Permissions in this forum:
You
cannot
reply to topics in this forum