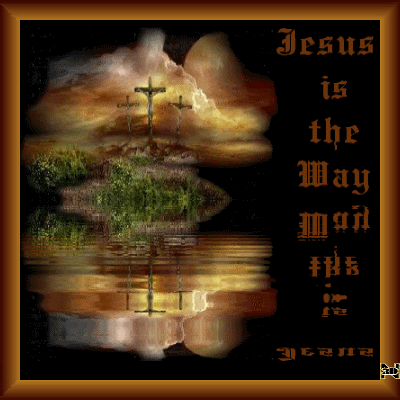 6"And he opened his mouth in blasphemies against Elohim, to blaspheme His Name, and His Tent, and those dwelling in the heaven.
7And it was given to him to fight with the set-apart ones and to overcome them. And authority was given to him over every tribe and tongue and nation.
8And all those dwelling on the earth, whose names have not been written in the Book of Life of the slain Lamb, from the foundation of the world shall worship him." REVELATION 13:6-8 Institute for Scripture Research - ISR
6"And he opened his mouth in blasphemy against God, to blaspheme his name, and his tabernacle, and them that dwell in heaven.
7 And it was given unto him to make war with the saints, and to overcome them: and power was given him over all kindreds, and tongues, and nations.
8 And all that dwell upon the earth shall worship him, whose names are not written in the book of life of the Lamb slain from the foundation of the world." REVELATION 13:6-8  King James Version - KJV
6"So it opened its mouth in blasphemies against God to insult his name and his Sh'khinah, and those living in heaven;
7 it was allowed to make war on God's holy people and to defeat them; and it was given authority over every tribe, people, language and nation.
8 Everyone living on earth will worship it except those whose names are written in the Book of Life belonging to the Lamb slaughtered before the world was founded." REVELATION 13:6-8 Complete Jewish Bible - CJB
May Yah bless and keep you ALL safely abiding under the Shadows of His Mighty Wings.  If you have not yet repented, I ask that you repent immediately.  Turn to our Heavenly Father through His Beloved Son Yeshua Ha Mashiach (Jesus Christ).  Please consider doing this immediately, for as we know the world is soon coming to a close.  It is during this time that we will need Yah's full divine protection for what is to be unveiled.  I believe that it was through obedience that Noah had such great faith; this in essence was what saved him and his family from the flood. As a born again Christian (a former Roman Catholic of 46+ years) there is so much to gain in doing so.  My soul is richly blessed by the gems of truth revealed to me by my beloved Heavenly Father, Abba, and I have no regrets repenting of my past ways.  Blessings! ~ Judy Velez
THE PSALMS
1"His foundation is In the set-apart mountains.
2יהוה loves the gates of Tsiyon More than all the dwellings of Ya'aqoḇ.
3Esteemed matters are spoken of you, O city of Elohim: Selah.
4"I mention Rahaḇ and Baḇel to those who know Me; See, O Philistia and Tsor, with Kush, 'This and that one was born there.' "
5And of Tsiyon it is said, "Each one was born in her; For the Most High Himself does establish her."
6יהוה does write, In the register of the peoples, "This one was born there." Selah.
7And the singers and the players on instruments – All my fountains, are in you." PSALM 87 Institute for Scripture Research - ISR
*Gif is from public domain, original author unknown

---
Permissions in this forum:
You
cannot
reply to topics in this forum