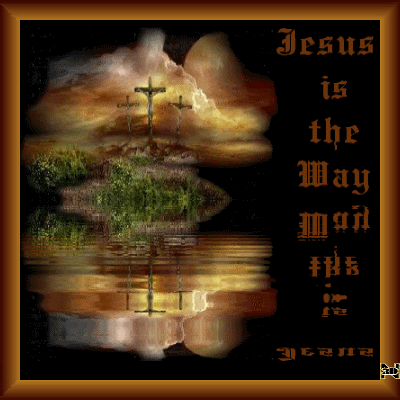 31"Yet if he is caught he repays sevenfold; He gives all the wealth of his house.
32He who commits adultery with a woman lacks heart; He who does it destroys his own life.
33He finds smiting and shame, And his reproach is not wiped away." PROVERBS 6:31-33 Institute for Scripture Research - ISR
31" But if he be found, he shall restore sevenfold; he shall give all the substance of his house.
32 But whoso committeth adultery with a woman lacketh understanding: he that doeth it destroyeth his own soul.
33 A wound and dishonour shall he get; and his reproach shall not be wiped away." PROVERBS 6:31-33  King James Version - KJV
31"but even he, if caught, must pay back sevenfold; he may have to give up all the wealth that he owns.
32 He who commits adultery lacks sense; he who does it destroys himself.
33 He will get nothing but blows and contempt, and his disgrace will not be wiped away. PROVERBS 6:31-33 Complete Jewish Bible - CJB
May Yah bless and keep you ALL safely abiding under the Shadows of His Mighty Wings.  If you have not yet repented, I ask that you repent immediately.  Turn to our Heavenly Father through His Beloved Son Yeshua Ha Mashiach (Jesus Christ).  Please consider doing this immediately, for as we know the world is soon coming to a close.  It is during this time that we will need Yah's full divine protection for what is to be unveiled.  I believe that it was through obedience that Noah had such great faith; this in essence was what saved him and his family from the flood. As a born again Christian (a former Roman Catholic of 46+ years) there is so much to gain in doing so.  My soul is richly blessed by the gems of truth revealed to me by my beloved Heavenly Father, Abba, and I have no regrets repenting of my past ways.  Blessings! ~ Judy Velez
THE PSALMS
1"My voice is to Elohim, and I cry; My voice is to Elohim, and He listened to me.
2In the day of my distress I sought יהוה; My hand was stretched out in the night And it did not cease, My being refused to be comforted.
3I remembered Elohim, and groaned; I complained, and my spirit grew faint. Selah.
4You ceased the watches of my eyes, I was too troubled to speak.
5I have thought about the days of old, The years long past.
6I remember my song in the night, I meditate within my heart, And my spirit searches diligently.
7Would יהוה reject forever, And never again be pleased?
8Has His kindness ceased forever, Has the promise failed for all generations?
9Has Ěl forgotten to show favour? Has He shut up His compassions in displeasure? Selah.
10And I said, "This is my grief: That the right hand of the Most High has changed."
11I remember the deeds of Yah, For I remember Your wonders of old.
12And I shall meditate on all Your work, And talk of Your deeds.
13Your way, O Elohim, is in Set-apartnessa; Who is a great Ěl like Elohim?
14You are the Ěl who does wonders; You have made known Your strength among the peoples.
15By Your arm You have redeemed Your people, The sons of Ya'aqoḇ and Yosĕph. Selah.
16The waters saw You, O Elohim; The waters saw You, they were afraid; The depths also trembled.
17The clouds poured out water; The heavens rumbled; Also, Your arrows flashed back and forth.
18The voice of Your thunder rolled along; Lightnings lit up the world; The earth trembled and shook.
19Your way was in the sea, And Your path in the great waters, And Your footsteps were not known.
20You did lead Your people like a flock By the hand of Mosheh and Aharon." PSALM 77 Institute for Scripture Research - ISR
*Gif is from public domain, original author unknown

---
Permissions in this forum:
You
cannot
reply to topics in this forum