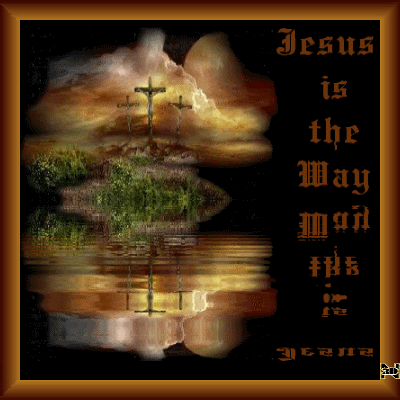 6"And these became examples for us, so that we should not lust after evil, as those indeed lusted.
7And do not become idolaters as some of them, as it has been written, "The people sat down to eat and to drink, and stood up to play."
8Neither should we commit whoring, as some of them did, and in one day twenty-three thousand fell," 1 CORINTHIANS 10:6-8 Institute for Scripture Research - ISR
6"Now these things were our examples, to the intent we should not lust after evil things, as they also lusted.
7Neither be ye idolaters, as were some of them; as it is written, The people sat down to eat and drink, and rose up to play.
8Neither let us commit fornication, as some of them committed, and fell in one day three and twenty thousand." 1 CORINTHIANS 10:6-8  King James Version - KJV
6" Now these things took place as prefigurative historical events, warning us not to set our hearts on evil things as they did.
7 Don't be idolaters, as some of them were — as the Tanakh puts it, "The people sat down to eat and drink, then got up to indulge in revelry."[a]
8 And let us not engage in sexual immorality, as some of them did, with the consequence that 23,000 died in a single day." 1 CORINTHIANS 10:6-8 Complete Jewish Bible - CJB
May Yah bless and keep you ALL safely abiding under the Shadows of His Mighty Wings.  If you have not yet repented, I ask that you repent immediately.  Turn to our Heavenly Father through His Beloved Son Yeshua Ha Mashiach (Jesus Christ).  Please consider doing this immediately, for as we know the world is soon coming to a close.  It is during this time that we will need Yah's full divine protection for what is to be unveiled.  I believe that it was through obedience that Noah had such great faith; this in essence was what saved him and his family from the flood. As a born again Christian (a former Roman Catholic of 46+ years) there is so much to gain in doing so.  My soul is richly blessed by the gems of truth revealed to me by my beloved Heavenly Father, Abba, and I have no regrets repenting of my past ways.  Blessings! ~ Judy Velez
THE PSALMS
1"O Elohim, give the sovereign Your right-rulings, And Your righteousness to the Son of a sovereign.
2Let Him rule Your people with righteousness, And Your poor with right-ruling.
3Let the mountains bring peace to the people, And the hills, by righteousness.
4Let Him rightly rule the poor of the people, Save the children of the needy, And crush the oppressor.
5Let them fear You with the sun, shining And before the moon, in all generations.
6Let Him come down like rain upon the mown grass, Like showers, watering the earth.
7Let the righteous flourish in His days, With plenty of peace, Till the moon is no more.
8And let Him rule from sea to sea, And from the River to the ends of the earth.
9Let those dwelling in the desert bow before Him, And His enemies lick the dust.
10Let the sovereigns of Tarshish and of the isles bring presents; The sovereigns of Sheḇa and Seḇa offer gifts.
11And let all sovereigns bow down before Him, All nations serve Him.
12For He delivers the needy when he cries, And the poor, who has no helper.
13He spares the poor and needy, And He saves the lives of the needy.
14He redeems their life from oppression and from violence; And their blood is precious in His eyes.
15And He shall live, And the gold of Sheḇa be given to Him, And prayer be made for Him continually; Let Him be blessed all day long.
16Let there be plenty of grain in the earth, On the top of the mountains, Let its fruit wave like Leḇanon, And those of the city flourish like grass of the earth.
17Let His Name be forever, His Name continue before the sun; And let them bless themselves in Him; Let all nations call Him blessed.
18Blessed be יהוה Elohim, Elohim of Yisra'ĕl, He alone is doing wonders!
19And blessed be His esteemed Name forever! And let all the earth Be filled with His esteem. Amĕn and Amĕn.
20The prayers of Dawiḏ the son of Yishai are ended." PSALM 72 Institute for Scripture Research - ISR
*Gif is from public domain, original author unknown
---
Permissions in this forum:
You
cannot
reply to topics in this forum