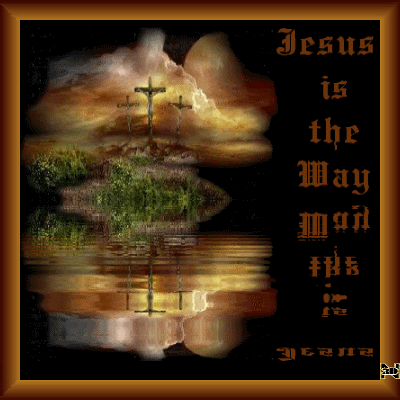 19"By the sweat of your face you are to eat bread until you return to the ground, for out of it you were taken. For dust you are, and to dust you return."
20And the man called his wife's name Ḥawwah, because she became the mother of all living.
21And יהוה Elohim made coats of skin for the man and his wife and dressed them." GENESIS 3:19-21 Institute for Scripture Research - ISR
19"In the sweat of thy face shalt thou eat bread, till thou return unto the ground; for out of it wast thou taken: for dust thou art, and unto dust shalt thou return.
20And Adam called his wife's name Eve; because she was the mother of all living.
21Unto Adam also and to his wife did the LORD God make coats of skins, and clothed them." GENESIS 3:19-21  King James Version - KJV
19"You will eat bread by the sweat of your forehead till you return to the ground — for you were taken out of it: you are dust, and you will return to dust."
20 The man called his wife Havah [life], because she was the mother of all living.
21 Adonai, God, made garments of skin for Adam and his wife and clothed them." GENESIS 3:19-21 Complete Jewish Bible - CJB
May Yah bless and keep you ALL safely abiding under the Shadows of His Mighty Wings.  If you have not yet repented, I ask that you repent immediately.  Turn to our Heavenly Father through His Beloved Son Yeshua Ha Mashiach (Jesus Christ).  Please consider doing this immediately, for as we know the world is soon coming to a close.  It is during this time that we will need Yah's full divine protection for what is to be unveiled.  I believe that it was through obedience that Noah had such great faith; this in essence was what saved him and his family from the flood. As a born again Christian (a former Roman Catholic of 46+ years) there is so much to gain in doing so.  My soul is richly blessed by the gems of truth revealed to me by my beloved Heavenly Father, Abba, and I have no regrets repenting of my past ways.  Blessings! ~ Judy Velez
THE PSALMS
1In You, O יהוה, I have taken refuge; Let me never be ashamed.
2In Your righteousness deliver and rescue me; Incline Your ear to me, and save me.
3Be to me a rock to dwell in, To go into continually. You have given the command to save me, For You are my rock and my stronghold.
4Rescue me, O my Elohim, Out of the hand of the wrong, Out of the hand of the unrighteous and cruel.
5For You are my expectation, Master יהוה, my Trust from my youth.
6Upon You I have leaned from my birth; You took me out of my mother's womb. My praise is continually of You.
7I have become as a wonder to many, But You are my strong refuge.
8My mouth is filled with Your praise, Your splendour, all the day.
9Do not cast me off in the time of old age, When my strength fails, do not forsake me.
10For my enemies have spoken against me. And those who watch for my life Have taken counsel together,
11Saying, "Elohim has forsaken him; Pursue and take him, for there is no one to deliver."
12O Elohim, do not be far from me; My Elohim, hasten to my help!
13Let those who are adversaries of my life Be ashamed, consumed, Let those who seek my evil Be covered with reproach and confusion.
14But I continually wait, And shall praise You more and more.
15My mouth recounts Your righteousness Your deliverance all the day, Though I do not know their numbers.
16I come in the might of the Master יהוה; I make mention of Your righteousness, Yours alone.
17Elohim, You have taught me from my youth; And to this day I declare Your wonders.
18And also when I am old and grey, O Elohim, do not forsake me, Until I declare Your strength to a generation, Your might to all those who are to come.
19For Your righteousness, O Elohim, is most high, You who have done great deeds. O Elohim, who is like You?
20You who have shown me great and evil distresses, Revive me again and bring me up again From the depths of the earth.
21You increase my greatness, And comfort me on every side.
22Also with the lyre I praise You For Your trustworthiness, O my Elohim! I sing to You with the lyre, O Set-apart One of Yisra'ĕl.
23My lips shout for joy when I sing to You, Even my being, which You have redeemed.
24My tongue, too, utters Your righteousness all day long; For those who have been seeking my evil Have been put to shame, Have become abashed." PSALM 71 Institute for Scripture Research - ISR
*Gif is from public domain, original author unknown
---
Permissions in this forum:
You
cannot
reply to topics in this forum