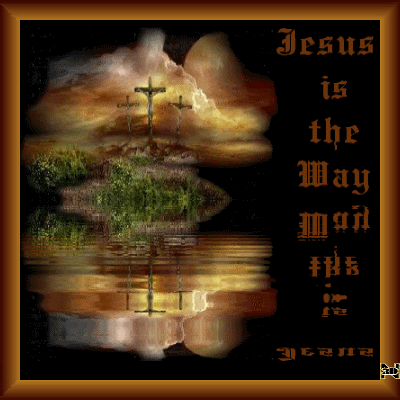 17"And Yehoshua heard the noise of the people as they shouted and he said to Mosheh, "A noise of battle in the camp!"
18But he said, "It is not the sound of those who shout of might, nor is it the sound of those who cry out in weakness, but the sound of singing that I hear."
19And it came to be, as soon as he came near the camp, that he saw the calf and the dancing. And Mosheh's displeasure burned, and he threw the tablets out of his hands and broke them at the foot of the mountain." EXODUS 32:17-19 Institute for Scripture Research - ISR
17"And when Joshua heard the noise of the people as they shouted, he said unto Moses, There is a noise of war in the camp.
18And he said, It is not the voice of them that shout for mastery, neither is it the voice of them that cry for being overcome: but the noise of them that sing do I hear.
19And it came to pass, as soon as he came nigh unto the camp, that he saw the calf, and the dancing: and Moses' anger waxed hot, and he cast the tables out of his hands, and brake them beneath the mount." EXODUS 32:17-19  King James Version - KJV
17"When Y'hoshua heard the noise of the people shouting he said to Moshe, "It sounds like war in the camp!"
18 He answered, "That is neither the clamor of victory nor the wailings of defeat; what I hear is the sound of people singing."
19 But the moment Moshe got near the camp, when he saw the calf and the dancing, his own anger blazed up. He threw down the tablets he had been holding and shattered them at the base of the mountain." EXODUS 32:17-19 Complete Jewish Bible - CJB
May Yah bless and keep you ALL safely abiding under the Shadows of His Mighty Wings.  If you have not yet repented, I ask that you repent immediately.  Turn to our Heavenly Father through His Beloved Son Yeshua Ha Mashiach (Jesus Christ).  Please consider doing this immediately, for as we know the world is soon coming to a close.  It is during this time that we will need Yah's full divine protection for what is to be unveiled.  I believe that it was through obedience that Noah had such great faith; this in essence was what saved him and his family from the flood. As a born again Christian (a former Roman Catholic of 46+ years) there is so much to gain in doing so.  My soul is richly blessed by the gems of truth revealed to me by my beloved Heavenly Father, Abba, and I have no regrets repenting of my past ways.  Blessings! ~ Judy Velez
THE PSALMS
1"O Elohim, deliver me! Hasten to my help, O יהוה!
2Let those who seek my life Be ashamed and abashed, Let those who are desiring my evil Be turned back and humiliated.
3Let those who say, "Aha, aha!" Be turned back because of their shame.
4Let all those who seek You Rejoice and be glad in You; And let those who love Your deliverance always say, "Let Elohim be made great!"
5But I am poor and needy; Hasten to me, O Elohim! You are my help and my deliverer; O יהוה, do not delay." PSALM 70 Institute for Scripture Research - ISR
*Gif is from public domain, original author unknown

---
Permissions in this forum:
You
cannot
reply to topics in this forum