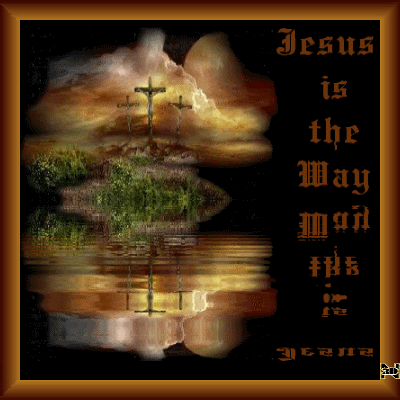 25"But hold fast what you have until I come.
26"And he who overcomes, and guards My works until the end, to him I shall give authority over the nations,
27and he shall shepherd them with a rod of iron, as the potter's vessels shall be broken to pieces,a as I also have received from My Father." REVELATION 2:25-27 Institute for Scripture Research - ISR
25"But that which ye have already hold fast till I come.
26And he that overcometh, and keepeth my works unto the end, to him will I give power over the nations:
27And he shall rule them with a rod of iron; as the vessels of a potter shall they be broken to shivers: even as I received of my Father." REVELATION 2:25-27  King James Version - KJV
25"only hold fast to what you have until I come.
26 To him who wins the victory and does what I want until the goal is reached, I will give him authority over the nations;
27 he will rule them with a staff of iron and dash them to pieces like pottery, REVELATION 2:25-27 Complete Jewish Bible - CJB
May Yah bless and keep you ALL safely abiding under the Shadows of His Mighty Wings.  If you have not yet repented, I ask that you repent immediately.  Turn to our Heavenly Father through His Beloved Son Yeshua Ha Mashiach (Jesus Christ).  Please consider doing this immediately, for as we know the world is soon coming to a close.  It is during this time that we will need Yah's full divine protection for what is to be unveiled.  I believe that it was through obedience that Noah had such great faith; this in essence was what saved him and his family from the flood. As a born again Christian (a former Roman Catholic of 46+ years) there is so much to gain in doing so.  My soul is richly blessed by the gems of truth revealed to me by my beloved Heavenly Father, Abba, and I have no regrets repenting of my past ways.  Blessings! ~ Judy Velez
THE PSALMS
1"Elohim arises, His enemies are scattered. And those who hate Him flee before Him!
2As smoke is driven away, You drive them away; As wax melts before the fire, The wrong perish before Elohim.
3But the righteous are glad, They exult before Elohim. And they rejoice with gladness.
4Sing to Elohim, sing praises to His Name. Raise up a highway for Him Who rides through the deserts, By His Name Yah, And exult before Him.
5Father of the fatherless, And Right-ruler of widows, Is Elohim in His set-apart dwelling.
6Elohim makes a home for the lonely; He brings out into prosperity Those who are bound with chains; Only the rebellious shall dwell in a dry land.
7O Elohim, when You went out before Your people, When You stepped through the wilderness, Selah.
8The earth shook and the heavens dropped before Elohim, This Sinai, shook before Elohim, the Elohim of Yisra'ĕl.
9You, O Elohim, sent a shower of plenty, You confirmed Your inheritance, When it was weary.
10Your flock dwelt in it; You provided from Your goodness for the poor, O Elohim.
11יהוה gave the word; The women who proclaimed it was a great company:
12"Sovereigns of armies flee in haste! And she who remains at home divides the spoil."
13If you lie down among the sheepfolds, The wings of a dove are covered with silver, And her feathers with yellow gold.
14When the Almighty scattered sovereigns in it, It did snow in Tsalmon.
15A mountain of Elohim is the mountain of Bashan; A mountain of peaks is the mountain of Bashan.
16O mountain of peaks, why do you gaze in envy At the mountain which Elohim desired to dwell in; יהוה even dwells there forever.
17The chariots of Elohim are twenty thousand, Thousands of thousands; יהוה came from Sinai Into the Set-apart Place.
18You have ascended on high, You have led captivity captive, You have received gifts among men, And even the rebellious, That Yah Elohim might dwell there.
19Blessed be יהוה, Day by day He bears our burden, The Ěl of our deliverance! Selah.
20Our Ěl is the Ěl of deliverance; And to יהוה, the Master, belong escapes from death.
21Indeed, Elohim smites the head of His enemies, The hairy scalp of him who walks about in His guilt.
22יהוה said, "I bring back from Bashan, I bring back from the depths of the sea,
23"So that you plunge your foot in blood; That the tongues of your dogs Have their portion from the enemies."
24They have seen Your goings, O Elohim, The goings of my Ěl, my Sovereign, Into the set-apart place.
25The singers went in front, The players on instruments after them; Among them were the maidens playing tambourines.
26Bless Elohim in the assemblies, יהוה, from the fountain of Yisra'ĕl.
27There is Binyamin, the smallest, their ruler, The leaders of Yehuḏah, their company, The leader of Zeḇulun, the leader of Naphtali.
28Your Elohim has commanded your strength, be strong! O Elohim, this You have worked out for us!
29Because of Your Hĕḵal at Yerushalayim, Sovereigns bring presents to You.
30Rebuke the wild beasts of the reeds, The herd of bulls, with the calves of the peoples, Each one humbling himself with pieces of silver. Scatter the peoples who delight in conflicts!
31Ambassadors come out of Mitsrayim; Kush stretches out her hands to Elohim.
32Sing to Elohim, you reigns of the earth, Praises to יהוה, Selah.
33To Him who rides on the ancient highest heavens! See, He sends out His voice, a mighty voice.
34Ascribe strength to Elohim; His excellence is over Yisra'ĕl, And His strength is in the clouds.
35O Elohim, awesome from Your set-apart places, The Ěl of Yisra'ĕl is He Who gives strength and power to His people. Blessed be Elohim!" PSALM 68 Institute for Scripture Research - ISR
*Gif is from public domain, original author unknown

---
Permissions in this forum:
You
cannot
reply to topics in this forum