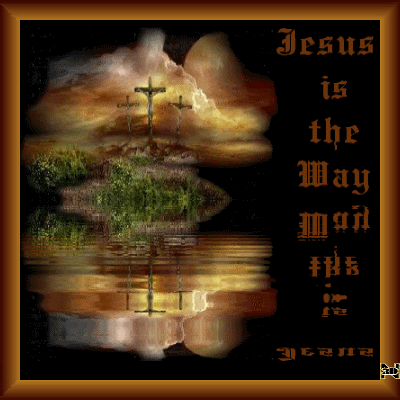 24"When you lie down, you need not be afraid. And you shall lie down and your sleep shall be sweet.
25Do not be afraid of sudden dread, Nor of the ruin of the wrong when it comes;
26For יהוה is at your side, And He shall guard your foot from being caught." PROVERBS 3:24-26 Institute for Scripture Research - ISR
24"When thou liest down, thou shalt not be afraid: yea, thou shalt lie down, and thy sleep shall be sweet.
25Be not afraid of sudden fear, neither of the desolation of the wicked, when it cometh.
26For the LORD shall be thy confidence, and shall keep thy foot from being taken." PROVERBS 3:24-26  King James Version - KJV
24"When you lie down, you will not be afraid; when you lie down, your sleep will be sweet.
25 Don't be afraid of sudden terror or destruction caused by the wicked, when it comes;
26 for you can rely on Adonai; he will keep your foot from being caught in a trap."  PROVERBS 3:24-26 Complete Jewish Bible - CJB
May Yah bless and keep you ALL safely abiding under the Shadows of His Mighty Wings.  If you have not yet repented, I ask that you repent immediately.  Turn to our Heavenly Father through His Beloved Son Yeshua Ha Mashiach (Jesus Christ).  Please consider doing this immediately, for as we know the world is soon coming to a close.  It is during this time that we will need Yah's full divine protection for what is to be unveiled.  I believe that it was through obedience that Noah had such great faith; this in essence was what saved him and his family from the flood. As a born again Christian (a former Roman Catholic of 46+ years) there is so much to gain in doing so.  My soul is richly blessed by the gems of truth revealed to me by my beloved Heavenly Father, Abba, and I have no regrets repenting of my past ways.  Blessings! ~ Judy Velez
THE PSALMS
1"To You, stillness, praise, in Tsiyon, O Elohim; And to You a vow is paid.
2To You who hears all prayer, all flesh comes.
3Crooked matters were mightier than I; As for our transgressions, You do cover them.
4Blessed is the one You choose, And bring near to dwell in Your courts. We are satisfied with the goodness of Your house, Your set-apart Hĕḵal.
5By awesome deeds in righteousness You answer us, O Elohim of our deliverance, The Trust of all the ends of the earth, And the distant seas;
6Who established the mountains by His strength, Being girded with might;
7Who stills the roaring of the seas, The roaring of their waves, And the uproar of the peoples.
8And they who dwell in the farthest parts, Are afraid of Your signs; You make the outgoings of the morning and evening rejoice.
9You have visited the earth and watered it, You greatly enrich it; The river of Elohim is filled with water; You provide their grain, For so You have prepared it.
10Its ridges have been filled, Its furrows have been deepened, You make it soft with showers, You bless its growth.
11You have crowned the year with Your goodness, And Your paths drip with fatness.
12The pastures of the wilderness drip, And the hills are girded with rejoicing.
13The meadows are dressed in flocks, And valleys are covered with grain; They shout for joy and sing." PSALM 65:1-13 Institute for Scripture Research - ISR
*Gif is from public domain, original author unknown

---
Permissions in this forum:
You
cannot
reply to topics in this forum