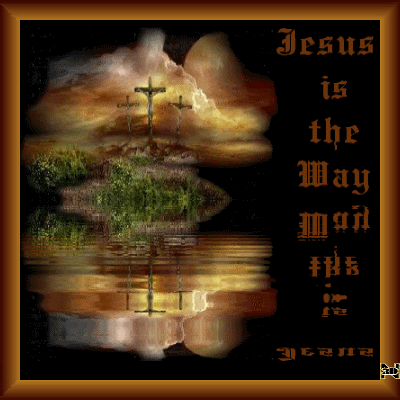 24"Until now you have asked naught in My Name. Ask, and you shall receive, in order that your joy might be complete.
25"These words I have spoken to you in figures of speech, but an hour is coming when I shall no longer speak to you in figures of speech, but I shall declare the Father plainly to you.
26"In that day you shall ask in My Name, and I do not say to you that I shall pray the Father on your behalf,
27for the Father Himself does love you, because you have loved Me, and have believed that I came forth from Elohim." JOHN 16:24-27 Institute for Scripture Research - ISR
24"Hitherto have ye asked nothing in my name: ask, and ye shall receive, that your joy may be full.
25These things have I spoken unto you in proverbs: but the time cometh, when I shall no more speak unto you in proverbs, but I shall shew you plainly of the Father.
26At that day ye shall ask in my name: and I say not unto you, that I will pray the Father for you:
27For the Father himself loveth you, because ye have loved me, and have believed that I came out from God." JOHN 16:24-27 King James Version - KJV
24"Till now you haven't asked for anything in my name. Keep asking, and you will receive, so that your joy may be complete.
25 "I have said these things to you with the help of illustrations; however, a time is coming when I will no longer speak indirectly but will talk about the Father in plain language.
26 When that day comes, you will ask in my name. I am not telling you that I will pray to the Father on your behalf,
27 for the Father himself loves you, because you have loved me and have believed that I came from God." JOHN 16:24-27 Complete Jewish Bible - CJB
May Yah bless and keep you ALL safely abiding under the Shadows of His Mighty Wings. If you have not yet repented, I ask that you repent immediately. Turn to our Heavenly Father through His Beloved Son Yeshua Ha Mashiach (Jesus Christ). Please consider doing this immediately, for as we know the world is soon coming to a close. It is during this time that we will need Yah's full divine protection for what is to be unveiled. I believe that it was through obedience that Noah had such great faith; this in essence was what saved him and his family from the flood. As a born again Christian (a former Roman Catholic of 46+ years) there is so much to gain in doing so. My soul is richly blessed by the gems of truth revealed to me by my beloved Heavenly Father, Abba, and I have no regrets repenting of my past ways. Blessings! ~ Judy Velez
THE PSALMS
1"Hear my voice, O Elohim, in my meditation; Guard my life from the threats of the enemy.
2Hide me from the secret plans of the evil-doers, From the tumult of the workers of wickedness,
3Who sharpen their tongue like a sword, And aim their arrows, a bitter word,
4To shoot in ambush at someone blameless, They shoot at him suddenly and do not fear.
5They arm themselves with an evil word; They talk of hiding snares; They have said, "Who sees them?"
6They search out unrighteousnesses, "We have perfected a well searched out plan." For the inward part of man, and heart, are deep.
7But Elohim does shoot at them with an arrow; Their wounds shall be sudden.
8And they cause one to stumble, Their own tongue is against them; All who see them flee away.
9And all men fear, And declare the work of Elohim. And they shall wisely consider What He has done.
10The righteous rejoice in יהוה, And shall take refuge in Him, And all the upright in heart praise Him." PSALM 64:1-10 Institute for Scripture Research - ISR
*Gif is from public domain, original author unknown

---
Permissions in this forum:
You
cannot
reply to topics in this forum