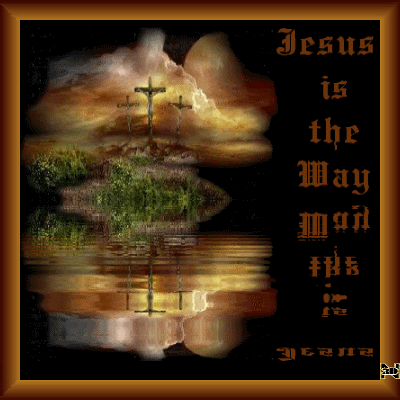 35"Watch therefore, for you do not know when the master of the house is coming – in the evening or at midnight, or at the crowing of the cock, or in the morning,
36lest, coming suddenly, he should find you sleeping.
37"And what I say to you, I say to all: Watch!" MARK 13:35-37 Institute for Scripture Research - ISR
35"Watch ye therefore: for ye know not when the master of the house cometh, at even, or at midnight, or at the cockcrowing, or in the morning:
36 Lest coming suddenly he find you sleeping.
37 And what I say unto you I say unto all, Watch." MARK 13:35-37  King James Version - KJV
35"So stay alert! for you don't know when the owner of the house will come,
36 whether it will be evening, midnight, cockcrow or morning — you don't want him to come suddenly and find you sleeping!
37 And what I say to you, I say to everyone: stay alert!" MARK 13:35-37 Complete Jewish Bible - CJB
May Yah bless and keep you ALL safely abiding under the Shadows of His Mighty Wings.  If you have not yet repented, I ask that you repent immediately.  Turn to our Heavenly Father through His Beloved Son Yeshua Ha Mashiach (Jesus Christ).  Please consider doing this immediately, for as we know the world is soon coming to a close.  It is during this time that we will need Yah's full divine protection for what is to be unveiled.  I believe that it was through obedience that Noah had such great faith; this in essence was what saved him and his family from the flood. As a born again Christian (a former Roman Catholic of 46+ years) there is so much to gain in doing so.  My soul is richly blessed by the gems of truth revealed to me by my beloved Heavenly Father, Abba, and I have no regrets repenting of my past ways.  Blessings! ~ Judy Velez
THE PSALMS
1"O Elohim, You have rejected us; You have broken us; You have been displeased; Turn back to us!
2You have made the earth tremble; You have broken it; Heal its breaches, for it is shaken.
3You have let Your people see hardship; You have made us drink the wine of trembling.
4You have given a banner to those who fear You, That it might be lifted up Because of the truth. Selah.
5That those You love might be rescued, Save with Your right hand and answer me.
6Elohim has spoken in His set-apartness, "I exult, I portion out Sheḵem And measure out the Valley of Sukkoth.
7"Gil'aḏ is Mine and Menashsheh is Mine, And Ephrayim is the defence of My head, Yehuḏah is My lawgiver.
8"Mo'aḇ is My wash-pot, Over Eḏom I cast My shoe, Shout loud, O Philistia, because of Me."
9Who would bring me to the strong city? Who shall lead me to Eḏom?
10Have not You, O Elohim, rejected us? And You do not go out, O Elohim, With our armies!
11Give us help from distress, For the help of man is naught.
12In Elohim we do mightily, And He treads down our adversaries!" PSALM 60:1-12 Institute for Scripture Research - ISR
*Gif is from public domain, original author unknown

---
Permissions in this forum:
You
cannot
reply to topics in this forum