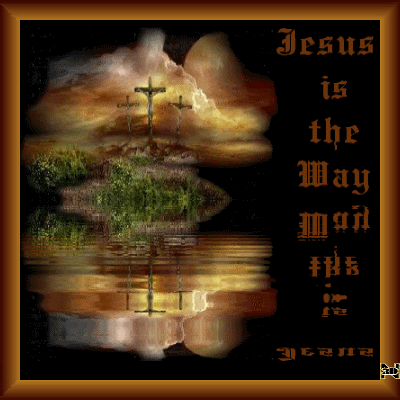 15"Therefore his calamity comes suddenly; Instantly he is broken, And there is no healing.
16These six matters יהוה hates, And seven are an abomination to Him:
17A proud look, A lying tongue, And hands shedding innocent blood,
18A heart devising wicked schemes, Feet quick to run to evil,
19A false witness breathing out lies, And one who causes strife among brothers." Proverbs 6:15-19 Institute for Scripture Research - ISR
15"Therefore shall his calamity come suddenly; suddenly shall he be broken without remedy.
16These six things doth the LORD hate: yea, seven are an abomination unto him:
17A proud look, a lying tongue, and hands that shed innocent blood,
18An heart that deviseth wicked imaginations, feet that be swift in running to mischief,
19A false witness that speaketh lies, and he that soweth discord among brethren." Proverbs 6:15-19  King James Version - KJV
15"Therefore disaster suddenly overcomes him; unexpectedly, he is broken beyond repair.
16 There are six things Adonai hates, seven which he detests:
17 a haughty look, a lying tongue, hands that shed innocent blood,
18 a heart that plots wicked schemes, feet swift in running to do evil,
19 a false witness who lies with every breath, and him who sows strife among brothers." Proverbs 6:15-19 Complete Jewish Bible - CJB
May Yah bless and keep you ALL safely abiding under the Shadows of His Mighty Wings.  If you have not yet repented, I ask that you repent immediately.  Turn to our Heavenly Father through His Beloved Son Yeshua Ha Mashiach (Jesus Christ).  Please consider doing this immediately, for as we know the world is soon coming to a close.  It is during this time that we will need Yah's full divine protection for what is to be unveiled.  I believe that it was through obedience that Noah had such great faith; this in essence was what saved him and his family from the flood. As a born again Christian (a former Roman Catholic of 46+ years) there is so much to gain in doing so.  My soul is richly blessed by the gems of truth revealed to me by my beloved Heavenly Father, Abba, and I have no regrets repenting of my past ways.  Blessings! ~ Judy Velez
THE PSALMS
1"Deliver me from my enemies, O my Elohim; Set me on high from those who rise up against me.
2Deliver me from the workers of wickedness, And save me from men of blood.
3For look, they have lain in wait for my life; Mighty men assemble against me, For no transgression or sin of mine, O יהוה,
4For no guilt of mine! They run and prepare themselves. Awake to help me, and see!
5And You, יהוה Elohim of hosts, Elohim of Yisra'ĕl, Awake to punish all the gentiles; Show no favour to any wicked traitors. Selah.
6They return at evening, They howl like a dog, And go around the city.
7See, they belch out with their mouth, Swords are in their lips, For who is listening?
8But You, יהוה, laughs at them, You mock all the gentiles.
9O my Strength, I wait for You; For Elohim is my strong tower, My Elohim of kindness.
10Elohim does go before me, He lets me look upon my enemies.
11Do not slay them, lest my people forget; Scatter them by Your power, And bring them down, O יהוה our shield.
12The sin of their mouth is the words of their lips, And they are captured in their pride, And for the cursing and lying they utter.
13Bring them to an end in wrath, Bring them to an end, That they be no more; And let them know That Elohim is ruling in Ya'aqoḇ To the ends of the earth. Selah.
14And at evening they return, They howl like a dog, And go around the city.
15They wander up and down for food, And whine if they are not satisfied.
16And I, I sing of Your power; And in the morning I sing aloud of Your kindness; For You have been my strong tower And a refuge in the day of my distress.
17O my Strength, to You I sing praises; For Elohim is my strong tower, My Elohim of kindness." Psalm 59:1-17 Institute for Scripture Research - ISR
*Gif is from public domain, original author unknown

---
Permissions in this forum:
You
cannot
reply to topics in this forum