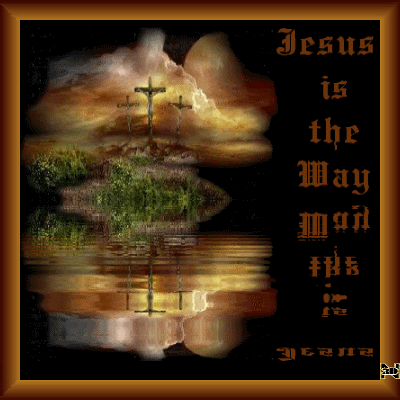 2"By this we know that we love the children of Elohim, when we love Elohim and guard His commands.
3For this is the love for Elohim, that we guard His commands,a and His commands are not heavy,
4because everyone having been born of Elohim overcomes the world. And this is the overcoming that has overcome the world: our belief." 1 John 5:2-4 Institute for Scripture Research - ISR
2"By this we know that we love the children of God, when we love God, and keep his commandments.
3For this is the love of God, that we keep his commandments: and his commandments are not grievous.
4For whatsoever is born of God overcometh the world: and this is the victory that overcometh the world, even our faith." 1 John 5:2-4 King James Version - KJV
2"Here is how we know that we love God's children: when we love God, we also do what he commands.
3 For loving God means obeying his commands. Moreover, his commands are not burdensome,
4 because everything which has God as its Father overcomes the world. And this is what victoriously overcomes the world: our trust. 1 John 5:2-4  Complete Jewish Bible - CJB
May Yah bless and keep you ALL safely abiding under the Shadows of His Mighty Wings.  If you have not yet repented, I ask that you repent immediately.  Turn to our Heavenly Father through His Beloved Son Yeshua Ha Mashiach (Jesus Christ).  Please consider doing this immediately, for as we know the world is soon coming to a close.  It is during this time that we will need Yah's full divine protection for what is to be unveiled.  I believe that it was through obedience that Noah had such great faith; this in essence was what saved him and his family from the flood. As a born again Christian (a former Roman Catholic of 46+ years) there is so much to gain in doing so.  My soul is richly blessed by the gems of truth revealed to me by my beloved Heavenly Father, Abba, and I have no regrets repenting of my past ways.  Blessings! ~ Judy Velez
THE PSALMS
1"Would you indeed speak righteousness, in silence? Do you judge straightly, you sons of men?
2No, in heart you work unrighteousness; On earth you weigh out the violence of your hands.
3The wrong have been estranged from the womb; These who speak lies go astray from birth.
4Their poison is like the poison of a snake; Like a deaf cobra that stops its ear,
5So as not to hear the voice of whisperers, Or a skilled caster of spells.
6O Elohim, break their teeth in their mouth! Break out the fangs of the young lions, O יהוה!
7Let them melt, let them vanish as water; Let Him aim His arrows that they be cut down;
8Like a snail which melts away as it moves, Like a woman's stillbirth, Let them not see the sun!
9Before your pots feel the thorns, Whether green or ablaze, He sweeps them away.
10The righteous rejoices when he has seen the vengeance, He washes his feet in the blood of the wrong,
11And man says, "Truly, the righteous are rewarded; Truly, there is an Elohim judging in the earth." Psalm 58:1-11 Institute for Scripture Research - ISR
*Gif is from public domain, original author unknown

---
Permissions in this forum:
You
cannot
reply to topics in this forum