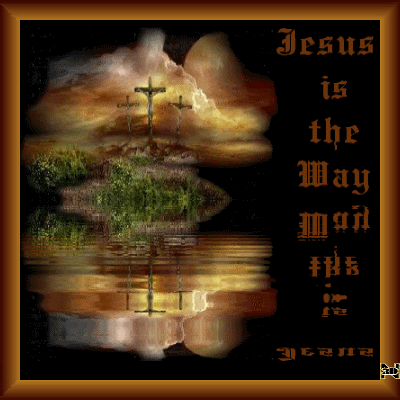 1" And when the Day of the Festival of Weeks had come, they were all with one mind in one place.
2And suddenly there came a sound from the heaven, as of a rushing mighty wind, and it filled all the house where they were sitting.
3And there appeared to them divided tongues, as of fire, and settled on each one of them." Acts 2:1-3 Institute for Scripture Research - ISR
1"And when the day of Pentecost was fully come, they were all with one accord in one place.
2And suddenly there came a sound from heaven as of a rushing mighty wind, and it filled all the house where they were sitting.
3And there appeared unto them cloven tongues like as of fire, and it sat upon each of them." Acts 2:1-3 King James Version - KJV
"The festival of Shavu'ot arrived, and the believers all gathered together in one place.
2 Suddenly there came a sound from the sky like the roar of a violent wind, and it filled the whole house where they were sitting.
3 Then they saw what looked like tongues of fire, which separated and came to rest on each one of them." Acts 2:1-3 Complete Jewish Bible - CJB
May Yah bless and keep you ALL safely abiding under the Shadows of His Mighty Wings.  If you have not yet repented, I ask that you repent immediately.  Turn to our Heavenly Father through His Beloved Son Yeshua Ha Mashiach (Jesus Christ).  Please consider doing this immediately, for as we know the world is soon coming to a close.  It is during this time that we will need Yah's full divine protection for what is to be unveiled.  I believe that it was through obedience that Noah had such great faith; this in essence was what saved him and his family from the flood. As a born again Christian (a former Roman Catholic of 46+ years) there is so much to gain in doing so.  My soul is richly blessed by the gems of truth revealed to me by my beloved Heavenly Father, Abba, and I have no regrets repenting of my past ways.  Blessings! ~ Judy Velez
THE PSALMS
1"Give ear to my prayer, O Elohim, And do not hide Yourself from my plea.
2Give heed to me, and answer me; I wander and moan in my complaint,
3Because of the noise of the enemy, Because of the outcry of the wrong; For they bring down wickedness upon me, And in wrath they hate me.
4My heart is pained within me, And the frights of death have fallen upon me.
5Fear and trembling have come upon me, And shuddering covers me.
6And I said, "Who would give me wings like a dove! I would fly away and be at rest.
7"See, I would wander far off, I would lodge in the wilderness. Selah.
8"I would hasten my escape From the raging wind and storm."
9Confuse, O יהוה, divide their tongues, For I saw violence and strife in the city.
10Day and night they go around it on its walls; Wickedness and trouble are also in the midst of it.
11Covetings are in its midst; Oppression and deceit do not vanish from its streets.
12It is not an enemy who reproaches me – That I could bear; Nor one who hates me who is making himself great against me – Then I could hide from him.
13But it was you, a man my equal, My companion and my friend.
14We took sweet counsel together, We walked to the House of Elohim in the throng.
15Let death come upon them; Let them go down into the grave alive, For evil is in their dwellings, in their midst.
16I, I call upon Elohim, And יהוה saves me.
17Evening and morning and at noon I complain and moan, And He hears my voice.
18He has redeemed my life in peace From the battle against me, For there were many against me.
19Ěl, even He who sits enthroned from of old, Does hear and afflict them – Selah – Those with whom there are no changes, Those who do not fear Elohim.
20He has put forth his hands against those Who were at peace with him; He has broken his covenant.
21His mouth was smoother than curds, Yet in his heart is fighting; His words were softer than oil, But they are drawn swords.
22Cast your burden on יהוה, And let Him sustain you; He never allows the righteous to be shaken.
23For You, O Elohim, do bring them down To the pit of destruction; Men of blood and deceit do not reach half their days; But I, I trust in You." Psalm 55:1-23 Institute for Scripture Research - ISR
*Gif is from public domain, original author unknown

---
Permissions in this forum:
You
cannot
reply to topics in this forum