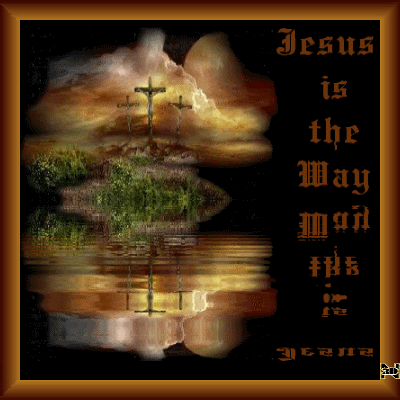 12"And again, Yeshayahu says, "There shall be a root of Yishai, and He who shall rise to reign over the gentiles, on Him the gentiles shall set their expectation."
13And the Elohim of expectation fill you with all joy and peace in believing, that you overflow with expectation by the power of the Set-apart Spirit.
14Now I myself am persuaded concerning you, my brothers, that you too are filled with goodness, complete in all knowledge, able also to admonish one another." Romans 15:12-14 Institute for Scripture Research - ISR
12"And again, Esaias saith, There shall be a root of Jesse, and he that shall rise to reign over the Gentiles; in him shall the Gentiles trust.
13Now the God of hope fill you with all joy and peace in believing, that ye may abound in hope, through the power of the Holy Ghost.
14And I myself also am persuaded of you, my brethren, that ye also are full of goodness, filled with all knowledge, able also to admonish one another." Romans 15:12-14 King James Version - KJV
"And again, Yesha'yahu says, "The root of Yishai will come, he who arises to rule Gentiles; Gentiles will put their hope in him."[a]
13 May God, the source of hope, fill you completely with joy and shalom as you continue trusting, so that by the power of the Ruach HaKodesh you may overflow with hope.
14 Now I myself am convinced, my brothers, that you are full of goodness, filled with knowledge and well able to counsel each other." Romans 15:12-14 Complete Jewish Bible - CJB
May Yah bless and keep you ALL safely abiding under the Shadows of His Mighty Wings. If you have not yet repented, I ask that you repent immediately. Turn to our Heavenly Father through His Beloved Son Yeshua Ha Mashiach (Jesus Christ). Please consider doing this immediately, for as we know the world is soon coming to a close. It is during this time that we will need Yah's full divine protection for what is to be unveiled. I believe that it was through obedience that Noah had such great faith; this in essence was what saved him and his family from the flood. As a born again Christian (a former Roman Catholic of 46+ years) there is so much to gain in doing so. My soul is richly blessed by the gems of truth revealed to me by my beloved Heavenly Father, Abba, and I have no regrets repenting of my past ways. Blessings! ~ Judy Velez
THE PSALMS
1"Ěl Elohim יהוה shall speak, And He shall call the earth From the rising of the sun to its going down.
2From Tsiyon, the perfection of loveliness, Elohim shall shine forth.
3Our Elohim comes, and is not silent – A fire consumes before Him, And it shall be very stormy all around Him.
4He calls to the heavens from above, And to the earth, to rightly rule His people:
5"Gather My kind ones together to Me, Those who have made a covenant with Me by slaughtering."
6Then the heavens declared His righteousness, For Elohim Himself is Judge. Selah.
7"Hear, O My people, and I speak, O Yisra'ĕl, and I witness against you: I am Elohim, your Elohim!
8"I do not reprove you for your slaughterings, And your burnt offerings are continually before Me.
9"I do not take a bull from your house, Nor goats out of your pens.
10"For every beast of the forest is Mine, The cattle on a thousand hills.
11"I know all the birds of the mountains, And all moving in My field are Mine.
12"If I were hungry, I would not speak to you; For the world is Mine, and all that fills it.
13"Do I eat the flesh of bulls, Or drink the blood of goats?
14"Offer thanksgiving to Elohim, And pay your vows to the Most High.
15"And call upon Me in the day of distress – Let Me rescue you, and you esteem Me."
16But to the wrong Elohim said, "What right have you to recite My laws, Or take My covenant in your mouth,
17"While you hated instruction And cast My Words behind you?
18"When you saw a thief, you were pleased with him, And you take part with adulterers.
19"You let your mouth loose to evil, And your tongue frames deceit.
20"You sit, speak against your brother; You slander your own mother's son.
21"You have done this, and I kept silent; You have thought that I was altogether like you – I rebuke you, and set it in order before your eyes.
22"Understand this please, you who forget Eloah, Lest I tear you in pieces, With no one to deliver:
23"Whoever offers praise esteems Me; And to him who prepares a way, I show the deliverance of Elohim." Psalm 50:1-23 Institute for Scripture Research - ISR
*Gif is from public domain, original author unknown

---
Permissions in this forum:
You
cannot
reply to topics in this forum