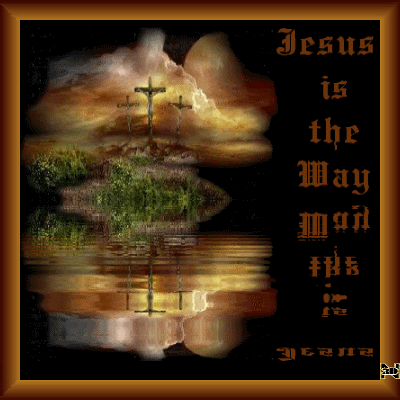 11"so is My Word that goes forth from My mouth – it does not return to Me empty, but shall do what I please, and shall certainly accomplish what I sent it for.
12"For with joy you go out, and with peace you are brought in – the mountains and the hills break forth into singing before you, and all the trees of the field clap the hands.
13"Instead of the thorn the cypress comes up, and instead of the nettle the myrtle comes up. And it shall be to יהוה for a name, for an everlasting sign which is not cut off." Isaiah 55:11-13 Institute for Scripture Research - ISR
"11So shall my word be that goeth forth out of my mouth: it shall not return unto me void, but it shall accomplish that which I please, and it shall prosper in the thing whereto I sent it.
12For ye shall go out with joy, and be led forth with peace: the mountains and the hills shall break forth before you into singing, and all the trees of the field shall clap their hands.
13Instead of the thorn shall come up the fir tree, and instead of the brier shall come up the myrtle tree: and it shall be to the LORD for a name, for an everlasting sign that shall not be cut off." Isaiah 55:11-13 King James Version - KJV
"so is my word that goes out from my mouth — it will not return to me unfulfilled; but it will accomplish what I intend, and cause to succeed what I sent it to do."
12 Yes, you will go out with joy, you will be led forth in peace. As you come, the mountains and hills will burst out into song, and all the trees in the countryside will clap their hands.
13 Cypresses will grow in place of thorns, myrtles will grow instead of briars. This will bring fame to Adonai as an eternal, imperishable sign." Isaiah 55:11-13 Complete Jewish Bible - CJB
May Yah bless and keep you ALL safely abiding under the Shadows of His Mighty Wings.  If you have not yet repented, I ask that you repent immediately.  Turn to our Heavenly Father through His Beloved Son Yeshua Ha Mashiach (Jesus Christ).  Please consider doing this immediately, for as we know the world is soon coming to a close.  It is during this time that we will need Yah's full divine protection for what is to be unveiled.  I believe that it was through obedience that Noah had such great faith; this in essence was what saved him and his family from the flood. As a born again Christian (a former Roman Catholic of 46+ years) there is so much to gain in doing so.  My soul is richly blessed by the gems of truth revealed to me by my beloved Heavenly Father, Abba, and I have no regrets repenting of my past ways.  Blessings! ~ Judy Velez
THE PSALMS
1"Great is יהוה, and greatly to be praised In the city of our Elohim, His set-apart mountain.
2Pretty on high, The joy of all the earth, Is Mount Tsiyon on the sides of the north, The city of the great Sovereign.
3Elohim is in her citadels; He is known as her refuge.
4For look, the sovereigns met, They passed by together.
5They saw, so they marvelled; They were alarmed, they hastened away.
6Trembling took hold of them there, Pain, as of a woman in labour,
7With an east wind You break the ships of Tarshish.
8As we have heard, so we have seen In the city of יהוה of hosts, In the city of our Elohim, Elohim establishes her forever. Selah.
9We have thought, O Elohim, of Your kindness, In the midst of Your Hĕḵal.
10According to Your Name, O Elohim, So is Your praise to the ends of the earth; Your right hand is filled with righteousness.
11Let Mount Tsiyon rejoice, Let the daughters of Yehuḏah exult, Because of Your right-rulings.
12Walk about Tsiyon, And go all around her. Count her towers;
13Set your heart upon her rampart; Go through her citadels; So that you report it to the coming generation.
14For this Elohim is our Elohim, Forever and ever; He Himself leads us, Even to death." Psalm 48:1-14 Institute for Scripture Research - ISR
* Gif is from public domain, original author unknown

---
Permissions in this forum:
You
cannot
reply to topics in this forum