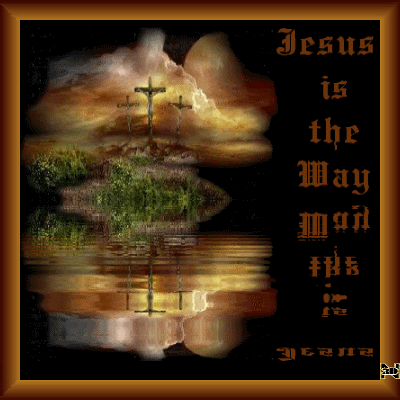 2"For you yourselves know very well that the day of יהוה comes as a thief in the night.
3For when they say, "Peace and safety!" then suddenly destruction comes upon them, as labour pains upon a pregnant woman, and they shall not escape.
4But you, brothers, are not in darkness, so that this Day should overtake you as a thief." 1 Thessalonians 5:2-4 Institute for Scripture Research - ISR
2"For yourselves know perfectly that the day of the Lord so cometh as a thief in the night.
3 For when they shall say, Peace and safety; then sudden destruction cometh upon them, as travail upon a woman with child; and they shall not escape.
4 But ye, brethren, are not in darkness, that that day should overtake you as a thief." 1 Thessalonians 5:2-4 King James Version - KJV
2"because you yourselves well know that the Day of the Lord will come like a thief in the night.
3 When people are saying, "Everything is so peaceful and secure," then destruction will suddenly come upon them, the way labor pains come upon a pregnant woman, and there is no way they will escape.
4 But you, brothers, are not in the dark, so that the Day should take you by surprise like a thief;" 1 Thessalonians 5:2-4 Complete Jewish Bible - CJB
May Yah bless and keep you ALL safely abiding under the Shadows of His Mighty Wings.  If you have not yet repented, I ask that you repent immediately.  Turn to our Heavenly Father through His Beloved Son Yeshua Ha Mashiach (Jesus Christ).  Please consider doing this immediately, for as we know the world is soon coming to a close.  It is during this time that we will need Yah's full divine protection for what is to be unveiled.  I believe that it was through obedience that Noah had such great faith; this in essence was what saved him and his family from the flood. As a born again Christian (a former Roman Catholic of 46+ years) there is so much to gain in doing so.  My soul is richly blessed by the gems of truth revealed to me by my beloved Heavenly Father, Abba, and I have no regrets repenting of my past ways.  Blessings! ~ Judy Velez
THE PSALMS
1"My heart is overflowing with a goodly word; I address my works to the Sovereign; My tongue is the pen of a speedy writer.
2You are more handsome than the sons of men; Favour has been poured upon Your lips; Therefore Elohim has blessed You forever.
3Gird Your sword upon Your thigh, O Mighty One, Your excellency and Your splendour.
4And ride prosperously in Your splendour, On the matter of truth and humility, righteousness; And let Your right hand lead You to awesome matters.
5Your arrows are sharp In the heart of the Sovereign's enemies – Peoples fall under You.
6Your throne, O Elohim, is forever and ever; The sceptre of Your reign Is a sceptre of straightness.
7You have loved righteousness and hated wrongnessa; Therefore Elohim, Your Elohim, has anointed You With the oil of gladness more than Your companions.
8All Your garments are myrrh and aloes, cassia; Out of the palaces of ivory, Stringed instruments have made You glad.
9Daughters of sovereigns are among Your precious ones; At Your right hand stands the sovereigness in gold from Ophir.
10Listen, O daughter, and see, And incline your ear, And forget your own people and your father's house;
11And let the Sovereign delight in your loveliness; Because He is your Master – bow yourself to Him.
12And the daughter of Tsor with a gift, The rich among the people seek your favour.
13The daughter of the Sovereign Is all esteemed within the palace; Her dress is embroidered with gold.
14She is brought to the Sovereign in embroidered work; Maidens, her companions following her, Are brought to You.
15They are brought with gladness and rejoicing; They enter the Sovereign's palace.
16Instead of Your fathers are Your sons, Whom You appoint princes in all the earth.
17I cause Your Name to be remembered in all generations; Therefore the people praise You forever and ever." Psalm 45:1-17 Institute for Scripture Research - ISR
* Gif is from public domain, original author unknown

---
Permissions in this forum:
You
cannot
reply to topics in this forum