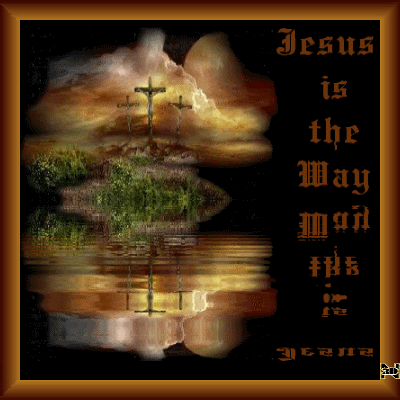 61"But He remained silent and gave no answer. Again the high priest asked Him, saying to Him, "Are You the Messiah, the Son of the Blessed?"
62And יהושע said, "I am, and you shall see the Son of Aḏam sitting at the right hand of the Power, and coming with the clouds of the heaven."
63And tearing his garments, the high priest said, "What further need do we have of witnesses?" Mark 14:61-63 Institute for Scripture Research - ISR
61"But he held his peace, and answered nothing. Again the high priest asked him, and said unto him, Art thou the Christ, the Son of the Blessed?
62And Jesus said, I am: and ye shall see the Son of man sitting on the right hand of power, and coming in the clouds of heaven.
63Then the high priest rent his clothes, and saith, What need we any further witnesses?" Mark 14:61-63 King James Version - KJV
61"But he remained silent and made no reply. Again the cohen hagadol questioned him: "Are you the Mashiach, Ben-HaM'vorakh?"  
62 "I AM," answered Yeshua. "Moreover, you will see the Son of Man sitting at the right hand of HaG'vurah and coming on the clouds of heaven."[a]
63 At this, the cohen hagadol tore his clothes and said, "Why do we still need witnesses?" Mark 14:61-63 Complete Jewish Bible - CJB
May Yah bless and keep you ALL safely abiding under the Shadows of His Mighty Wings.  If you have not yet repented, I ask that you repent immediately.  Turn to our Heavenly Father through His Beloved Son Yeshua Ha Mashiach (Jesus Christ).  Please consider doing this immediately, for as we know the world is soon coming to a close.  It is during this time that we will need Yah's full divine protection for what is to be unveiled.  I believe that it was through obedience that Noah had such great faith; this in essence was what saved him and his family from the flood. As a born again Christian (a former Roman Catholic of 46+ years) there is so much to gain in doing so.  My soul is richly blessed by the gems of truth revealed to me by my beloved Heavenly Father, Abba, and I have no regrets repenting of my past ways.  Blessings! ~ Judy Velez
THE PSALMS
1"Judge me, O God, and plead my cause against an ungodly nation: O deliver me from the deceitful and unjust man.
2For thou art the God of my strength: why dost thou cast me off? why go I mourning because of the oppression of the enemy?
3O send out thy light and thy truth: let them lead me; let them bring me unto thy holy hill, and to thy tabernacles.
4Then will I go unto the altar of God, unto God my exceeding joy: yea, upon the harp will I praise thee, O God my God.
5Why art thou cast down, O my soul? and why art thou disquieted within me? hope in God: for I shall yet praise him, who is the health of my countenance, and my God." Psalm 43:1-5 Institute for Scripture Research - ISR
* Gif is from public domain, original author unknown

---
Permissions in this forum:
You
cannot
reply to topics in this forum