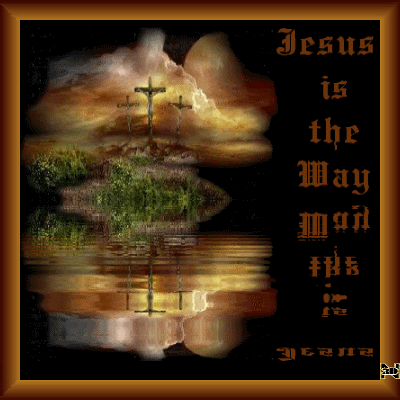 2"Respect your father and mother," which is the first command with promise,
3in order that it might be well with you, and you might live long on the earth."
4And you, fathers, do not provoke your children, but bring them up in the instruction and admonition of the Master." Ephesians 6:2-4 Institute for Scripture Research - ISR
2"Honour thy father and mother; (which is the first commandment with promise;)
3That it may be well with thee, and thou mayest live long on the earth.
4And, ye fathers, provoke not your children to wrath: but bring them up in the nurture and admonition of the Lord." Ephesians 6:2-4 King James Version - KJV
2 "Honor your father and mother" — this is the first commandment that embodies a promise —
3 "so that it may go well with you, and you may live long in the Land."[a]
4 Fathers, don't irritate your children and make them resentful; instead, raise them with the Lord's kind of discipline and guidance." Ephesians 6:2-4 Complete Jewish Bible - CJB
May Yah bless and keep you ALL safely abiding under the Shadows of His Mighty Wings.  If you have not yet repented, I ask that you repent immediately.  Turn to our Heavenly Father through His Beloved Son Yeshua Ha Mashiach (Jesus Christ).  Please consider doing this immediately, for as we know the world is soon coming to a close.  It is during this time that we will need Yah's full divine protection for what is to be unveiled.  I believe that it was through obedience that Noah had such great faith; this in essence was what saved him and his family from the flood. As a born again Christian (a former Roman Catholic of 46+ years) there is so much to gain in doing so.  My soul is richly blessed by the gems of truth revealed to me by my beloved Heavenly Father, Abba, and I have no regrets repenting of my past ways.  Blessings! ~ Judy Velez
THE PSALMS
1"I waited, waited for יהוה; And He inclined to me, and heard my cry.
2And He drew me Out of the pit of destruction, Out of the muddy clay, And He set my feet upon a rock, He is establishing my steps.
3Then He put a new song in my mouth; Praise to our Elohim; Many do see it and fear, And trust in יהוה.
4Blessed is that man who has made יהוה his trust, And has not turned to the proud, And those turning aside to falsehood.
5O יהוה my Elohim, many are the wonders Which You have done, and Your purposes toward us; There is no one to compare with You; I declare and speak: They are too many to be numbered.
6Slaughteringa and meal offering You did not desire; You have opened my ears; Burnt offering and sin offering You did not ask for.
7Then I said, "See, I have come; In the scroll of the Book it is prescribed for me.
8I have delighted to do Your pleasure, O my Elohim, And Your Torah is within my hearta."
9I have proclaimed the good news of righteousness, In the great assembly; See, I do not restrain my lips, O יהוה, You know.
10I did not conceal Your righteousness within my heart; I have declared Your trustworthiness and Your deliverance; I did not hide Your kindness and Your truth From the great assembly.
11Do not withhold Your compassion from me, O יהוה; Let Your kindness and Your truth always watch over me.
12For evils without number have surrounded me; My crookednesses have overtaken me, And I have been unable to see; They became more than the hairs of my head; And my heart has failed me.
13Be pleased, O יהוה, to deliver me; O יהוה, hasten to help me!
14Let those who seek to destroy my life Be ashamed and abashed altogether; Let those who are desiring my evil Be driven back and put to shame.
15Let those who say to me, "Aha, aha!" Be appalled at their own shame.
16Let all those who seek You Rejoice and be glad in You; Let those who love Your deliverance always say, "יהוה be exalted!"
17"But I am poor and needy; Let יהוה think upon me. You are my help and my deliverer; O my Elohim, do not delay!"  Psalm 40:1-17 Institute for Scripture Research - ISR
* Gif is from public domain, original author unknown

---
Permissions in this forum:
You
cannot
reply to topics in this forum