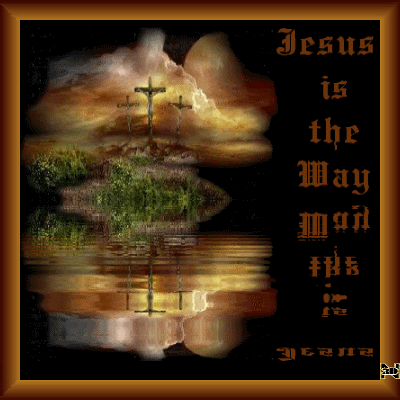 5יהוה is exalted, for He dwells on high; He has filled Tsiyon with right-ruling and righteousness.
6And He shall be the trustworthiness of your times, a wealth of deliverance, wisdom and knowledge. The fear of יהוה – that is His treasure.
7See, their brave ones shall cry outside, the messengers of peace weep bitterly. Isaiah 33:5-7 Institute for Scripture Research - ISR
5The LORD is exalted; for he dwelleth on high: he hath filled Zion with judgment and righteousness.
6And wisdom and knowledge shall be the stability of thy times, and strength of salvation: the fear of the LORD is his treasure.
7Behold, their valiant ones shall cry without: the ambassadors of peace shall weep bitterly. Isaiah 33:5-7 King James Version - KJV
5Adonai is exalted, for he dwells on high; he has filled Tziyon with justice and right.
6 He will be the stability of your times, a wealth of salvation, wisdom and knowledge,
and fear of Adonai, which is his treasure.
7 Hear their brave men crying out for help! The envoys of peace weep bitterly. Isaiah 33:5-7 Complete Jewish Bible - CJB
May Yah bless and keep you ALL safely abiding under the Shadows of His Mighty Wings.  If you have not yet repented, I ask that you repent immediately.  Turn to our Heavenly Father through His Beloved Son Yeshua Ha Mashiach (Jesus Christ).  Please consider doing this immediately, for as we know the world is soon coming to a close.  It is during this time that we will need Yah's full divine protection for what is to be unveiled.  I believe that it was through obedience that Noah had such great faith; this in essence was what saved him and his family from the flood. As a born again Christian (a former Roman Catholic of 46+ years) there is so much to gain in doing so.  My soul is richly blessed by the gems of truth revealed to me by my beloved Heavenly Father, Abba, and I have no regrets repenting of my past ways.  Blessings! ~ Judy Velez
THE PSALMS
1O יהוה, do not rebuke me in Your wrath, Nor chastise me in Your hot displeasure!
2For Your arrows have pierced me, And Your hand comes down on me.
3There is no soundness in my flesh because of Your rage, Nor peace in my bones because of my sin.
4For my crookednesses have passed over my head; Like a heavy burden, too heavy for me.
5My wounds have become stinky, festering Because of my folly.
6I have been bent down; I have been bowed down very much; All day long I have gone mourning.
7For my loins have become filled with burning, And there is no soundness in my flesh.
8I have become weak and greatly crushed; I howled from the groaning of my heart.
9יהוה, all my desire is before You; And my sighing has not been hid from You.
10My heart is throbbing, my strength has forsaken me; And the light of my eyes also is not with me.
11My loved ones and my friends stand back from my plague, And my neighbours stand far away.
12And those seeking my life lay a snare; And those seeking my evil have spoken of destruction, And utter deceit all day long.
13But I, as one deaf, do not hear; And as a dumb one who does not open his mouth.
14I am like a man who does not hear, And who has no rebukes in his mouth.
15For on You, O יהוה, I have waited; You do answer, O יהוה my Elohim.
16For I said, "Otherwise they would rejoice over me, When my foot slips they would exalt themselves over me."
17For I am ready to fall, And my pain is always with me.
18For I confess my crookedness; I am sorry over my sin.
19But my enemies are alive; They have become strong; And those hating me falsely are many.
20And those who repay evil for good, They oppose me, because I follow what is good.
21Do not forsake me, O יהוה; O my Elohim, be not far from me!
22Hasten to help me, O יהוה, my deliverance! Psalm 38:1-22 Institute for Scripture Research - ISR
* Gif is from public domain, original author unknown

---
Permissions in this forum:
You
cannot
reply to topics in this forum