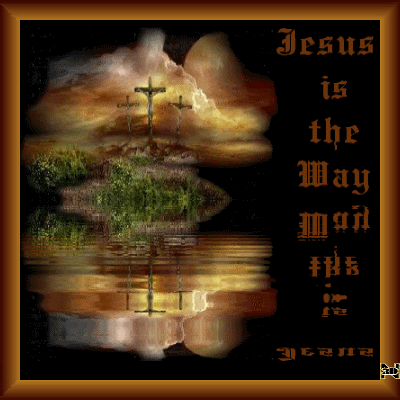 6For son is despising father, daughter rises up against her mother, daughter-in-law against her mother-in-law, the enemies of a man are the men of his own house.
7As for me, I look to יהוה, I wait for the Elohim of my deliverance, my Elohim does hear me.
8Do not rejoice over me, O my enemy. When I have fallen I have risen, when I sit in darkness יהוה is a light to me. Micah 7:6-8 Institute for Scripture Research - ISR
6For the son dishonoureth the father, the daughter riseth up against her mother, the daughter in law against her mother in law; a man's enemies are the men of his own house.
7Therefore I will look unto the LORD; I will wait for the God of my salvation: my God will hear me.
8Rejoice not against me, O mine enemy: when I fall, I shall arise; when I sit in darkness, the LORD shall be a light unto me. Micah 7:6-8 King James Version - KJV
6 For a son insults his father, a daughter rises against her mother, daughter-in-law against her mother-in-law — a person's enemies are the members of his own household.
7 But as for me, I will look to Adonai, I will wait for the God of my salvation; my God will hear me.
8 Enemies of mine, don't gloat over me! Although I have fallen, I will rise; though I live in the dark, Adonai is my light.Micah 7:6-8 Complete Jewish Bible - CJB
May Yah bless and keep you ALL safely abiding under the Shadows of His Mighty Wings.  If you have not yet repented, I ask that you repent immediately.  Turn to our Heavenly Father through His Beloved Son Yeshua Ha Mashiach (Jesus Christ).  Please consider doing this immediately, for as we know the world is soon coming to a close.  It is during this time that we will need Yah's full divine protection for what is to be unveiled.  I believe that it was through obedience that Noah had such great faith; this in essence was what saved him and his family from the flood. As a born again Christian (a former Roman Catholic of 46+ years) there is so much to gain in doing so.  My soul is richly blessed by the gems of truth revealed to me by my beloved Heavenly Father, Abba, and I have no regrets repenting of my past ways.  Blessings! ~ Judy Velez
THE PSALMS
1O יהוה, strive with those who strive with me; Fight against those who fight against me.
2Take hold of shield and armour, And rise for my help.
3And draw out spear and lance, To meet those who pursue me. Say to my life, "I am your deliverance."
4Let those be ashamed and blush Who seek my life; Let those be turned back and abashed Who plot evil to me.
5Let them be as chaff before the wind, With a messenger of יהוה driving on.
6Let their way be dark and slippery, With a messenger of יהוה pursuing them.
7For without cause they hid their net for me; Without cause they dug a pit for my life.
8Let ruin come upon him unawares, And let his net that he hid catch himself; Let him fall in it, into ruin.
9But let my own being exult in יהוה; Let it rejoice in His deliverance.
10Let all my bones say, "יהוה, who is like You, Delivering the poor from one stronger than he, And the poor and the needy from him who robs him?"
11Ruthless witnesses rise up; They ask me that which I knew not.
12They reward me evil for good, bereaving my life.
13But I, when they were sick, I put on sackcloth; I humbled my being with fastings; And my prayer would return to my own bosom.
14I walked about as though he were my friend or brother; I bowed down mourning, as one mourning for a mother.
15But they rejoiced at my stumbling And gathered together; The smiters gathered against me, And I did not know it; They tore in pieces without ceasing,
16With unclean ones, mockers at feasts, Gnashing at me with their teeth.
17יהוה, how long would You look on? Rescue my being from their destructions, My only life from the lions.
18I give You thanks in the great assembly; I praise You among a mighty people.
19Let not my lying enemies rejoice over me; Or those who hate me without cause wink their eyes.
20For they do not speak peace, But they devise words of deceit Against the peaceable ones of the land.
21And they open their mouth wide against me, They said, "Aha, aha! Our eyes have seen it."
22This You have seen, O יהוה; Do not be silent. O יהוה, do not be far from me.
23Stir up Yourself and awake to my right-ruling – To my cause, my Elohim and my Master.
24Rule me rightly, O יהוה my Elohim, According to Your righteousness; And let them not rejoice over me.
25Let them not say in their hearts, "Aha, our desire!" Let them not say, "We have swallowed him up."
26Let those who are rejoicing at my evil Be ashamed and abashed altogether; Let those who are exalting themselves over me Be clad in shame and humiliation.
27Let those who delight in my righteous cause Shout for joy and be glad, And let them always say, "Let יהוה be made great, Who is desiring the peace of His servant."
28And my tongue shall speak of Your righteousness, Your praise, All day long. Psalm 35:1-28 Institute for Scripture Research - ISR
* Gif is from public domain, original author unknown
---
Permissions in this forum:
You
cannot
reply to topics in this forum