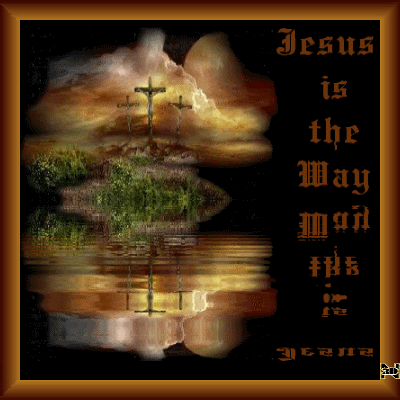 25יהוה is good to those waiting for Him, To the being who seeks Him.
26It is good – both to wait and to be silent, For the deliverance of יהוה.
27It is good for a man to bear a yoke in his youth. Lamentations 3:25-27 Institute for Scripture Research - ISR
25The LORD is good unto them that wait for him, to the soul that seeketh him.
26It is good that a man should both hope and quietly wait for the salvation of the LORD.
27It is good for a man that he bear the yoke in his youth. Lamentations 3:25-27 King James Version - KJV
25 Adonai is good to those waiting for him, to those who are seeking him out.
26 It is good to wait patiently for the saving help of Adonai.
27 It is good for a man to bear the yoke from his youth. Lamentations 3:25-27 Complete Jewish Bible - CJB
May Yah bless and keep you ALL safely abiding under the Shadows of His Mighty Wings.  If you have not yet repented, I ask that you repent immediately.  Turn to our Heavenly Father through His Beloved Son Yeshua Ha Mashiach (Jesus Christ).  Please consider doing this immediately, for as we know the world is soon coming to a close.  It is during this time that we will need Yah's full divine protection for what is to be unveiled.  I believe that it was through obedience that Noah had such great faith; this in essence was what saved him and his family from the flood. As a born again Christian (a former Roman Catholic of 46+ years) there is so much to gain in doing so.  My soul is richly blessed by the gems of truth revealed to me by my beloved Heavenly Father, Abba, and I have no regrets repenting of my past ways.  Blessings! ~ Judy Velez
THE PSALMS
1I bless יהוה at all times; His praise is continually in my mouth.
2My being makes its boast in יהוה; Let the humble hear and be glad.
3Oh, make יהוה great with me, And let us exalt His Name together.
4I sought יהוה, and He answered me, And delivered me from all my fears.
5They looked to Him and were lightened, And their faces were not ashamed.
6This poor one cried out and יהוה heard him, And saved him out of all his distresses.
7The messenger of יהוה encamps all around those who fear Him, And rescues them.
8Oh, taste and see that יהוה is good; Blessed is the man that takes refuge in Him!
9Fear יהוה, you His set-apart ones, For there is no lack to them who fear Him!
10Young lions have lacked and been hungry; But those who seek יהוה lack not any good matter.
11Come, you children, listen to me; Let me teach you the fear of יהוה.
12Who is the man who desires life, Who loves many days, in order to see good?
13Keep your tongue from evil, And your lips from speaking deceit.
14Turn away from evil and do good; Seek peace, and pursue it.
15The eyes of יהוה are on the righteous, And His ears unto their cry.
16The face of יהוה is against evil-doers, To cut off their remembrance from the earth.
17The righteous cried out, and יהוה heard, And delivered them out of all their distresses.
18יהוה is near to the broken-hearted, And saves those whose spirit is crushed.
19Many are the evils of the righteousa, But יהוה delivers him out of them all.
20He is guarding all his bones; Not one of them is broken.
21Evil does slay the wrong, And those who hate the righteous are guilty.
22יהוה redeems the lives of His servants, And none of those taking refuge in Him are guilty. Psalm 34:1-22 Institute for Scripture Research - ISR
* Gif is from public domain, original author unknown
---
Permissions in this forum:
You
cannot
reply to topics in this forum