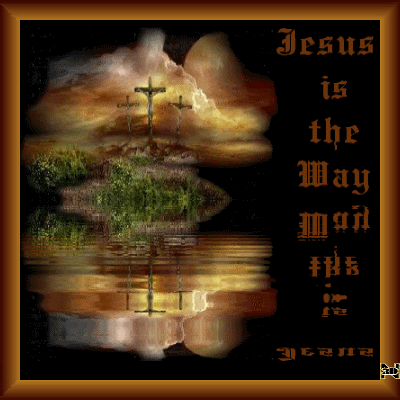 19"As many as I love, I reprove and discipline. So be ardent and repent.
20"See, I stand at the door and knock. If anyone hears My voice and opens the door, I shall come in to him and dine with him, and he with Me.
21"To him who overcomes I shall give to sit with Me on My throne, as I also overcame and sat down with My Father on His throne.
22"He who has an ear, let him hear what the Spirit says to the assemblies." Revelation 3:19-22 Institute for Scripture Research - ISR
19As many as I love, I rebuke and chasten: be zealous therefore, and repent.
20Behold, I stand at the door, and knock: if any man hear my voice, and open the door, I will come in to him, and will sup with him, and he with me.
21To him that overcometh will I grant to sit with me in my throne, even as I also overcame, and am set down with my Father in his throne.
22He that hath an ear, let him hear what the Spirit saith unto the churches. Revelation 3:19-22 King James Version - KJV
19As for me, I rebuke and discipline everyone I love; so exert yourselves, and turn from your sins!
20 Here, I'm standing at the door, knocking. If someone hears my voice and opens the door, I will come in to him and eat with him, and he will eat with me.
21 I will let him who wins the victory sit with me on my throne, just as I myself also won the victory and sat down with my Father on his throne.
22 Those who have ears, let them hear what the Spirit is saying to the Messianic communities." Revelation 3:19-22 Complete Jewish Bible - CJB
May Yah bless and keep you ALL safely abiding under the Shadows of His Mighty Wings.  If you have not yet repented, I ask that you repent immediately.  Turn to our Heavenly Father through His Beloved Son Yeshua Ha Mashiach (Jesus Christ).  Please consider doing this immediately, for as we know the world is soon coming to a close.  It is during this time that we will need Yah's full divine protection for what is to be unveiled.  I believe that it was through obedience that Noah had such great faith; this in essence was what saved him and his family from the flood. As a born again Christian (a former Roman Catholic of 46+ years) there is so much to gain in doing so.  My soul is richly blessed by the gems of truth revealed to me by my beloved Heavenly Father, Abba, and I have no regrets repenting of my past ways.  Blessings! ~ Judy Velez
THE PSALMS
1Blessed is he whose transgression is forgiven, Whose sin is covered.
2Blessed is the man to whom יהוה imputes no crookedness, And in whose spirit there is no deceit.
3When I kept silent, my bones became old Through my groaning all the day.
4For day and night Your hand was heavy upon me; My sap was turned into the droughts of summer. Selah.
5I acknowledged my sin to You, And my crookedness I did not hide. I have said, "I confess my transgressions to יהוה," And You forgave the crookedness of my sin. Selah.
6Therefore, let every kind one pray to You While You might be found; Even in a flood of great waters They would not reach him.
7You are my hiding place; You preserve me from distress; You surround me with songs of deliverance. Selah.
8"Let Me instruct you and teach you in the way you should go; Let Me counsel, My eye be on you.
9Do not be like the horse, like the mule, With no understanding, with bit and bridle, Else they do not come near you."
10Many are the sorrows of the wrong; But as for the one trusting in יהוה, Kindness surrounds him.
11Be glad in יהוה and exult, you righteous; And shout for joy, all you upright in heart!
Psalm 32:1-11 Institute for Scripture Research - ISR
* Gif is from public domain, original author unknown

---
Permissions in this forum:
You
cannot
reply to topics in this forum