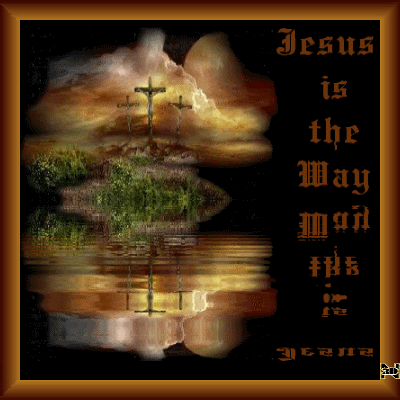 Bibles used: Institute for Scripture Research (ISR), King James Version (KJV), Complete Jewish Bible  (CJB)
16They shall be put to shame, and even be humiliated, all of them – the makers of idols shall go away together in humiliation.
17Yisra'ĕl shall be saved by יהוה with an everlasting deliverance. You are not to be ashamed nor hurt, forever and ever.
18For thus said יהוה, Creator of the heavens, He is Elohim, Former of earth and its Maker, He established it, He did not create it to be empty, He formed it to be inhabited: "I am יהוה, and there is none else. Isaiah 45:16-18 ISR
16They shall be ashamed, and also confounded, all of them: they shall go to confusion together that are makers of idols.
17But Israel shall be saved in the LORD with an everlasting salvation: ye shall not be ashamed nor confounded world without end.
18For thus saith the LORD that created the heavens; God himself that formed the earth and made it; he hath established it, he created it not in vain, he formed it to be inhabited: I am the LORD; and there is none else. Isaiah 45:16-18 KJV
16 The idol-makers will be ashamed, disgraced, all of them; they will go dishonored together.
17 But Isra'el, saved by Adonai with an everlasting salvation, you will never, ever, be ashamed or disgraced.
18 For thus says Adonai, who created the heavens, God, who shaped and made the earth, who established and created it not to be chaos, but formed it to be lived in: "I am Adonai; there is no other.Isaiah 45:16-18 CJB
May Yah bless and keep you ALL safely abiding under the Shadows of His Mighty Wings.  If you have not yet repented, I ask that you repent immediately.  Turn to our Heavenly Father through His Beloved Son Yeshua Ha Mashiach (Jesus Christ).  Please consider doing this immediately, for as we know the world is soon coming to a close.  It is during this time that we will need Yah's full divine protection for what is to be unveiled.  I believe that it was through obedience that Noah had such great faith; this in essence was what saved him and his family from the flood. As a born again Christian (a former Roman Catholic of 46+ years) there is so much to gain in doing so.  My soul is richly blessed by the gems of truth revealed to me by my beloved Heavenly Father, Abba, and I have no regrets repenting of my past ways.  Blessings! ~ Judy Velez
THE PSALMS
1In You, O יהוה, I have taken refuge; Let me never be ashamed; Deliver me in Your righteousness.
2Incline Your ear to me, Deliver me speedily; Be a rock of refuge to me, A house of defence to save me.
3For You are my rock and my stronghold; For Your Name's sake lead me and guide me.
4Bring me out of the net which they have hidden for me, For You are my stronghold.
5Into Your hand I commit my spirit; You have redeemed me, O יהוה Ěl of truth.
6I have hated those who observe lying vanities; But I trust in יהוה.
7I exult and rejoice in Your kindness, For You have seen my affliction; You have known the distresses of my life,
8And You have not shut me up into the hand of the enemy. You have set my feet in a large place.
9Show me favour, O יהוה, for I am in distress; My eye, my being and my body have become old with grief!
10For my life is consumed in sorrow, And my years in sighing; My strength fails because of my crookedness, And my bones have become old.
11I am a reproach among all my adversaries, But most of all among my neighbours, And a dread to my friends; Those who see me outside flee from me.
12I have been forgotten like someone dead from the heart; I have been like a missing vessel.
13For I hear the evil report of many; Fear is from all around; When they take counsel together against me, They plot to take away my life.
14But I, I have put my trust in You, O יהוה; I have said, "You are my Elohim."
15My times are in Your hand; Deliver me from the hand of my enemies, And from those who pursue me.
16Make Your face shine upon Your servant; Save me in Your kindness.
17Do not let me be ashamed, O יהוה, For I have called upon You; Let the wrong be ashamed; Let them be silenced in the grave.
18Let lips of falsehood be stilled, Which speak recklessly against the righteous, With pride and scorn.
19How great is Your goodness, Which You have laid up for those fearing You, Which You have prepared for those taking refuge in You In the sight of the sons of men!
20In the secrecy of Your presence You shall hide them from the plots of man; You shelter them in a booth from the strife of tongues.
21Blessed be יהוה, For He has made marvellous His kindness to me in a strong city!
22And I, I have said in my haste, "I am cut off from before Your eyes," Yet You heard the voice of my prayers When I cried out to You.
23Love יהוה, all you His kind ones! For יהוה guards the trustworthy ones, And exceedingly repays the doer of pride.
24Be strong, and let Him strengthen your heart, All you who are waiting for יהוה. Psalm 31:1-23 ISR
* Gif is from public domain, original author unknown

---
Permissions in this forum:
You
cannot
reply to topics in this forum