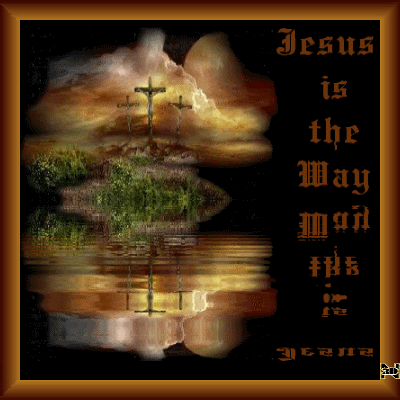 Bibles used: Institute for Scripture Research (ISR), King James Version (KJV), Complete Jewish Bible  (CJB)
2And he said, "יהוה is my rock and my stronghold and my deliverer.
3"My Elohim is my rock, I take refuge in Him, My shield and the horn of my deliverance, My high tower and my refuge. My Saviour, You save me from violence.
4"I call on יהוה, the One to be praised, And I am saved from my enemies. 2 Samuel 22:2-4 ISR
2And he said, The LORD is my rock, and my fortress, and my deliverer;
3The God of my rock; in him will I trust: he is my shield, and the horn of my salvation, my high tower, and my refuge, my saviour; thou savest me from violence.
4I will call on the LORD, who is worthy to be praised: so shall I be saved from mine enemies. 2 Samuel 22:2-4 KJV
2 He said: "Adonai is my Rock, my fortress and deliverer,
3 the God who is my Rock, in whom I find shelter, my shield, the power that saves me,
my stronghold and my refuge. My savior, you have saved me from violence.
4 I call on Adonai, who is worthy of praise; and I am saved from my enemies.2 Samuel 22:2-4 CJB
May Yah bless and keep you ALL safely abiding under the Shadows of His Mighty Wings.  If you have not yet repented, I ask that you repent immediately.  Turn to our Heavenly Father through His Beloved Son Yeshua Ha Mashiach (Jesus Christ).  Please consider doing this immediately, for as we know the world is soon coming to a close.  It is during this time that we will need Yah's full divine protection for what is to be unveiled.  I believe that it was through obedience that Noah had such great faith; this in essence was what saved him and his family from the flood. As a born again Christian (a former Roman Catholic of 46+ years) there is so much to gain in doing so.  My soul is richly blessed by the gems of truth revealed to me by my beloved Heavenly Father, Abba, and I have no regrets repenting of my past ways.  Blessings! ~ Judy Velez
THE PSALMS
1I exalt You, O יהוה, for You have drawn me up, And have not let my enemies rejoice over me.
2יהוה my Elohim, I have cried to You, And You have healed me.
3יהוה, You brought me up from the grave; You have kept me alive, from going down into the pit.
4Sing praise to יהוה, You kind ones of His, And give thanks at the remembrance of His Set-apartness.
5For His displeasure is for a moment, His delight is for life; Weeping might last for the night, But joy comes in the morning.
6As for me, I have said in my ease, "Never would I be shaken!"
7יהוה, in Your good pleasure You have made my mountain to stand strong; You hid Your face, and I was troubled.
8I cried out to You, O יהוה; And to יהוה I prayed:
9"What gain is there in my blood, When I go down to the pit? Would dust praise You? Would it declare Your truth?
10"Hear, O יהוה, and show me favour; יהוה, be my helper!"
11You have turned my mourning into dancing for me; You have torn off my sackcloth and girded me with gladness,
12So that esteem might praise You and not be silent. O יהוה my Elohim, I thank You forever. Psalm 30:1-12 ISR
* Gif is from public domain, original author unknown
---
Permissions in this forum:
You
cannot
reply to topics in this forum