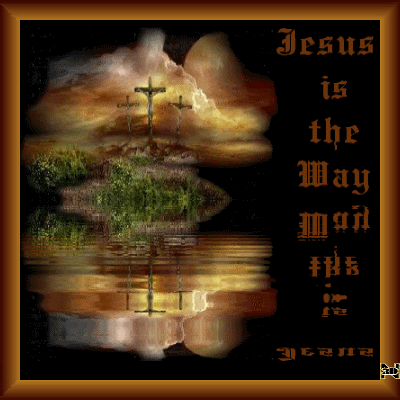 Bibles used: Institute for Scripture Research (ISR), King James Version (KJV), Complete Jewish Bible  (CJB)
76"And you, child, shall be called prophet of the Most High, for you shall go before the face of יהוה to prepare His ways,
77to give knowledge of deliverance to His people, by the forgiveness of their sins,
78through the tender compassion of our Elohim, with which the daybreak from on high has looked upon us,
79to give light to those who sit in darkness and the shadow of death, to guide our feet into the way of peace." Luke 1:76-79 ISR
76And thou, child, shalt be called the prophet of the Highest: for thou shalt go before the face of the Lord to prepare his ways;
77To give knowledge of salvation unto his people by the remission of their sins,
78Through the tender mercy of our God; whereby the dayspring from on high hath visited us,
79To give light to them that sit in darkness and in the shadow of death, to guide our feet into the way of peace. Luke 1:76-79 KJV
76 You, child, will be called a prophet of Ha'Elyon; you will go before the Lord to prepare his way
77 by spreading the knowledge among his people that deliverance comes by having sins forgiven
78 through our God's most tender mercy, which causes the Sunrise to visit us from Heaven,
79 to shine on those in darkness, living in the shadow of death, and to guide our feet into the paths of peace."Luke 1:76-79 CJB
May Yah bless and keep you ALL safely abiding under the Shadows of His Mighty Wings.  If you have not yet repented, I ask that you repent immediately.  Turn to our Heavenly Father through His Beloved Son Yeshua Ha Mashiach (Jesus Christ).  Please consider doing this immediately, for as we know the world is soon coming to a close.  It is during this time that we will need Yah's full divine protection for what is to be unveiled.  I believe that it was through obedience that Noah had such great faith; this in essence was what saved him and his family from the flood. As a born again Christian (a former Roman Catholic of 46+ years) there is so much to gain in doing so.  My soul is richly blessed by the gems of truth revealed to me by my beloved Heavenly Father, Abba, and I have no regrets repenting of my past ways.  Blessings! ~ Judy Velez
THE PSALMS
1יהוה is my light and my deliverance; Whom should I fear? יהוה is the refuge of my life; Whom should I dread?
2When evil-doers come against me To eat up my flesh, My adversaries and my enemies, They shall stumble and fall.
3Though an army encamps against me, My heart does not fear; Though battle comes up against me, Even then I would be trusting.
4One matter I asked of יהוה – this I seek: To dwell in the House of יהוה All the days of my life, To see the pleasantness of יהוה, And to inquire in His Hĕḵal.
5For in the day of evil He hides me in His booth; In the covering of His Tent He hides me; On a rock He raises me up.
6And now my head is lifted up above my enemies all around me; And I offer in His Tent with shouts of joy; I sing, yea, I sing praises to יהוה.
7Hear, O יהוה, when I cry with my voice! And show me favour, and answer me.
8To my heart You have said, "Seek My face." Your face, יהוה, I seek.
9Do not hide Your face from me; Do not turn Your servant away in displeasure; You have been my help; Do not leave me nor forsake me, O Elohim of my deliverance.
10When my father and my mother have forsaken me, Then יהוה does take me in.
11Teach me Your way, O יהוה, And lead me in a smooth path, because of my enemies.
12Do not give me over To the desire of my adversaries; For false witnesses have risen against me, And they breathe out cruelty to me.
13What if I had not believed To see the goodness of יהוה In the land of the living!
14Wait on יהוה, be strong, And let Him strengthen your heart! Wait, I say, on יהוה! Psalm 27:1-14 ISR
* Gif is from public domain, original author unknown

---
Permissions in this forum:
You
cannot
reply to topics in this forum