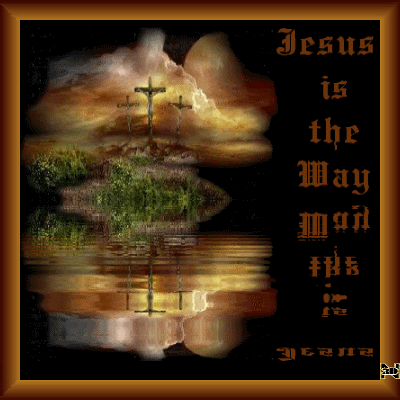 Bibles used: Institute for Scripture Research (ISR), King James Version (KJV), Complete Jewish Bible  (CJB)
6"Therefore My people shall know My Name, in that day, for I am the One who is speaking. See, it is I."
7How pleasant upon the mountains are the feet of him who brings good news, who proclaims peace, who brings good news, who proclaims deliverance, who says to Tsiyon, "Your Elohim reigns!"
8The voice of your watchmen! They shall lift up their voices, together they shout for joy, because eye to eye they see the return of יהוה to Tsiyon. Isaiah 52:6-8 ISR
6Therefore my people shall know my name: therefore they shall know in that day that I am he that doth speak: behold, it is I.
7How beautiful upon the mountains are the feet of him that bringeth good tidings, that publisheth peace; that bringeth good tidings of good, that publisheth salvation; that saith unto Zion, Thy God reigneth!
8Thy watchmen shall lift up the voice; with the voice together shall they sing: for they shall see eye to eye, when the LORD shall bring again Zion. Isaiah 52:6-8 KJV
6 Therefore my people will know my name; therefore on that day they will know
that I, the one speaking — here I am!"
7 How beautiful on the mountains are the feet of him who brings good news, proclaiming shalom, bringing good news of good things, announcing salvation and saying to Tziyon, "Your God is King!"
8 Listen! Your watchmen are raising their voices, shouting for joy together. For they will see, before their own eyes, Adonai returning to Tziyon. Isaiah 52:6-8 CJB
May Yah bless and keep you ALL safely abiding under the Shadows of His Mighty Wings.  If you have not yet repented, I ask that you repent immediately.  Turn to our Heavenly Father through His Beloved Son Yeshua Ha Mashiach (Jesus Christ).  Please consider doing this immediately, for as we know the world is soon coming to a close.  It is during this time that we will need Yah's full divine protection for what is to be unveiled.  I believe that it was through obedience that Noah had such great faith; this in essence was what saved him and his family from the flood. As a born again Christian (a former Roman Catholic of 46+ years) there is so much to gain in doing so.  My soul is richly blessed by the gems of truth revealed to me by my beloved Heavenly Father, Abba, and I have no regrets repenting of my past ways.  Blessings! ~ Judy Velez
THE PSALMS
1Rule me rightly, O יהוה, For I have walked in my integrity. And I have trusted in יהוה, without wavering.
2Examine me, O יהוה, and prove me; Try my kidneys and my heart.
3For Your kindness is before my eyes, And I have walked in Your truth.
4I have not sat with men of falsehood, Nor do I enter with pretenders.
5I have hated the assembly of evil-doers, And I do not sit with the wrong.
6I wash my hands in innocence; And I walk around Your altar, O יהוה,
7To raise a voice of thanksgiving, And to declare all Your wonders.
8יהוה, I have loved the abode of Your house, And the place where Your esteem dwells.
9Do not gather my being together with sinners, Nor my life with bloodthirsty men,
10In whose hands is a plot, And their right hand is filled with bribes.
11But as for me, I walk in my integrity; Redeem me and show me favour.
12My foot shall stand on a level place; In the assemblies I bless יהוה. Psalm 26:1-12 ISR
* Gif is from public domain, original author unknown

---
Permissions in this forum:
You
cannot
reply to topics in this forum