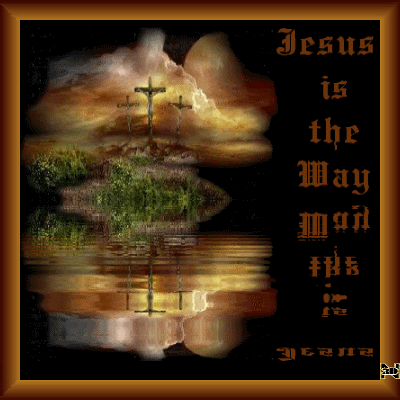 Bibles used: Institute for Scripture Research (ISR), King James Version (KJV), Complete Jewish Bible  (CJB)
47"יהוה lives! And blessed is my Rock! And exalted is my Elohim, The Rock of my deliverance,
48"Ěl who avenges me, And bringing peoples down under me,
49"And bringing me out from my enemies; You raise me up above those rising up against me; You deliver me from a man of violence. 2 Samuel 22:47-49 ISR
47The LORD liveth; and blessed be my rock; and exalted be the God of the rock of my salvation.
48It is God that avengeth me, and that bringeth down the people under me,
49And that bringeth me forth from mine enemies: thou also hast lifted me up on high above them that rose up against me: thou hast delivered me from the violent man.               2 Samuel 22:47-49 KJV
47 "Adonai is alive! Blessed is my Rock! Exalted be God, the Rock of my salvation,
48 the God who gives me vengeance and makes peoples submit to me.
49 He brings me out from my enemies. You raise me over those who rebel against me,
you rescue me from violent men. 2 Samuel 22:47-49 CJB
May Yah bless and keep you ALL safely abiding under the Shadows of His Mighty Wings.  If you have not yet repented, I ask that you repent immediately.  Turn to our Heavenly Father through His Beloved Son Yeshua Ha Mashiach (Jesus Christ).  Please consider doing this immediately, for as we know the world is soon coming to a close.  It is during this time that we will need Yah's full divine protection for what is to be unveiled.  I believe that it was through obedience that Noah had such great faith; this in essence was what saved him and his family from the flood. As a born again Christian (a former Roman Catholic of 46+ years) there is so much to gain in doing so.  My soul is richly blessed by the gems of truth revealed to me by my beloved Heavenly Father, Abba, and I have no regrets repenting of my past ways.  Blessings! ~ Judy Velez
THE PSALMS
1To You, O יהוה, I lift up my being.
2O my Elohim, in You I have put my trust; Let me not be ashamed; Let not my enemies exult over me.
3Indeed, let no one who waits on You be ashamed; Let those who are treacherous without cause be ashamed.
4Show me Your ways, O יהוה; Teach me Your paths.
5Lead me in Your truth and teach me, For You are the Elohim of my deliverance; On You I wait all the day.
6Remember, O יהוה, Your compassion and Your kindnesses, For they are from everlasting.
7Do not remember the sins of my youth, and my transgressions; According to Your kindness remember me, For Your goodness' sake, O יהוה.
8Good and straight is יהוה; Therefore He teaches sinners in the way.
9He guides the meek ones in right-ruling, And He teaches the meek ones His way.
10All the paths of יהוה are kindness and truth, To those who guard His covenant and His witnesses.
11For Your Name's sake, O יהוה, You shall pardon my crookedness, though it is great.
12Who, then, is the man that fears יהוה? He teaches him in the way he should choose.
13His life dwells in good, And his seed inherits the earth.
14The secret of יהוה is with those who fear Him, And He makes His covenant known to them.
15My eyes are ever toward יהוה, For He brings my feet out of the net.
16Turn Your face to me, and show me favour, For I am lonely and afflicted.
17The distresses of my heart have enlarged; Oh, bring me out of my distresses!
18Look on my affliction and my toil, And forgive all my sins.
19See how many my enemies have become; And they hate me with a violent hatred.
20Oh, guard my life, and deliver me; Let me not be ashamed, for I have taken refuge in You.
21Let integrity and straightness guard me, For I have waited for You.
22Redeem Yisra'ĕl, O Elohim, Out of all his distresses!
Psalm 25:1-22 ISR
* Gif is from public domain, original author unknown
---
Permissions in this forum:
You
cannot
reply to topics in this forum