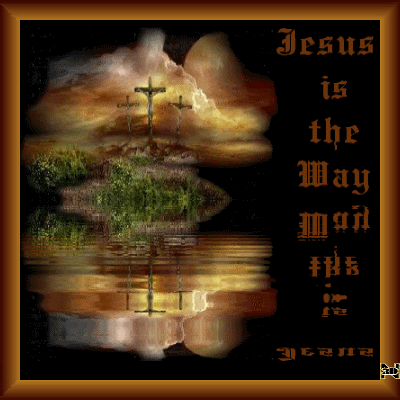 Bibles used: Institute for Scripture Research (ISR), King James Version (KJV), Complete Jewish Bible  (CJB)
2Compassion, and peace, and love be increased to you.
3Beloved ones, making all haste to write to you concerning our common deliverance, I felt the necessity to write to you urging you to earnestly contend for the belief which was once for all delivered to the set-apart ones.
4For certain men have slipped in, whose judgment was written about long ago, wicked ones perverting the favour of our Elohim for indecency, and denying the only Master יהוה and our Master יהושע Messiah. Jude 1:2-4 ISR
2Mercy unto you, and peace, and love, be multiplied.
3Beloved, when I gave all diligence to write unto you of the common salvation, it was needful for me to write unto you, and exhort you that ye should earnestly contend for the faith which was once delivered unto the saints.
4For there are certain men crept in unawares, who were before of old ordained to this condemnation, ungodly men, turning the grace of our God into lasciviousness, and denying the only Lord God, and our Lord Jesus Christ. Jude 1:2-4 KJV
2 May mercy, love and shalom be yours in full measure.
3 Dear friends, I was busily at work writing to you about the salvation we share, when I found it necessary to write, urging you to keep contending earnestly for the faith which was once and for all passed on to God's people.
4 For certain individuals, the ones written about long ago as being meant for this condemnation, have wormed their way in — ungodly people who pervert God's grace into a license for debauchery and disown our only Master and Lord, Yeshua the Messiah. Jude 1:2-4 CJB
May Yah bless and keep you ALL safely abiding under the Shadows of His Mighty Wings.  If you have not yet repented, I ask that you repent immediately.  Turn to our Heavenly Father through His Beloved Son Yeshua Ha Mashiach (Jesus Christ).  Please consider doing this immediately, for as we know the world is soon coming to a close.  It is during this time that we will need Yah's full divine protection for what is to be unveiled.  I believe that it was through obedience that Noah had such great faith; this in essence was what saved him and his family from the flood. As a born again Christian (a former Roman Catholic of 46+ years) there is so much to gain in doing so.  My soul is richly blessed by the gems of truth revealed to me by my beloved Heavenly Father, Abba, and I have no regrets repenting of my past ways.  Blessings! ~ Judy Velez
THE PSALMS
1יהוה is my shepherd; I do not lack.
2He makes me to lie down in green pastures; He leads me beside still waters.
3He turns back my being; He leads me in paths of righteousness For His Name's sake.
4When I walk through the valley of the shadow of death, I fear no evil. For You are with me; Your rod and Your staff, they comfort me.
5You spread before me a table in the face of my enemies; You have anointed my head with oil; My cup runs over.
6Only goodness and kindness follow me All the days of my life; And I shall dwell in the House of יהוה, To the length of days! Psalm 23:1-6 ISR
* Gif is from public domain, original author unknown
---
Permissions in this forum:
You
cannot
reply to topics in this forum