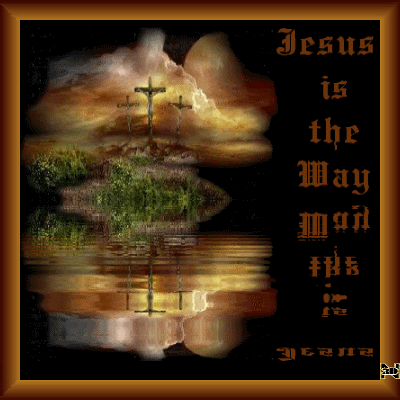 Bibles used: Institute for Scripture Research (ISR), King James Version (KJV), Complete Jewish Bible  (CJB)
8though being a Son, He learned obedience by what He suffered.
9And having been perfected, He became the Causer of everlasting deliverance to all those obeying Him,
10having been designated by Elohim a High Priest "according to the order of Malkitseḏeq," Hebrews 5:8-10 ISR
8Though he were a Son, yet learned he obedience by the things which he suffered;
9And being made perfect, he became the author of eternal salvation unto all them that obey him;
10Called of God an high priest after the order of Melchisedec. Hebrews 5:8-10 KJV
8 Even though he was the Son, he learned obedience through his sufferings.
9 And after he had been brought to the goal, he became the source of eternal deliverance to all who obey him,
10 since he had been proclaimed by God as a cohen gadol to be compared with Malki-Tzedek. Hebrews 5:8-10 CJB
May Yah bless and keep you ALL safely abiding under the Shadows of His Mighty Wings.  If you have not yet repented, I ask that you repent immediately.  Turn to our Heavenly Father through His Beloved Son Yeshua Ha Mashiach (Jesus Christ).  Please consider doing this immediately, for as we know the world is soon coming to a close.  It is during this time that we will need Yah's full divine protection for what is to be unveiled.  I believe that it was through obedience that Noah had such great faith; this in essence was what saved him and his family from the flood. As a born again Christian (a former Roman Catholic of 46+ years) there is so much to gain in doing so.  My soul is richly blessed by the gems of truth revealed to me by my beloved Heavenly Father, Abba, and I have no regrets repenting of my past ways.  Blessings! ~ Judy Velez
THE PSALMS
1The sovereign rejoices in Your strength, O יהוה; And how greatly he exults in Your deliverance!
2You have given him the desire of his heart, And You have not withheld the request of his lips. Selah.
3For You put before him the blessings of goodness; You set a crown of fine gold on his head.
4He asked life from You, and You gave it to him – Length of days forever and ever.
5Through Your deliverance his esteem is great; You have laid excellency and splendour on him.
6For You have made him most blessed forever; You have made him glad with the joy of Your presence.
7For the sovereign is trusting in יהוה, And through the kindness of the Most High he is not moved.
8Your hand reaches all Your enemies; Your right hand reaches those who hate You.
9You make them as a furnace of fire in the time of Your presence; יהוה does swallow them up in His wrath, And fire does consume them.
10You destroy their fruit from the earth, And their seed from among the sons of men.
11For they held out evil against You; They devised a plot; they do not prevail.
12For You make them turn their back, When You aim with Your bowstring toward their faces.
13Be exalted, O יהוה, in Your strength! We sing and we praise Your might. Psalm 21:1-13 ISR
* Gif is from public domain, original author unknown

---
Permissions in this forum:
You
cannot
reply to topics in this forum