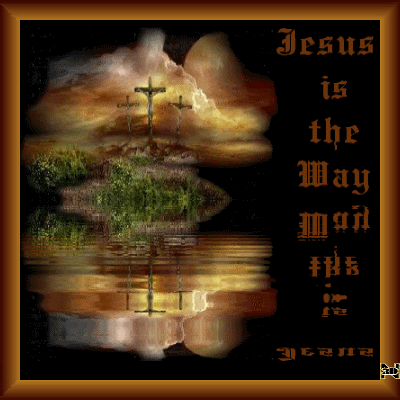 Bibles used: Institute for Scripture Research (ISR), King James Version (KJV), Complete Jewish Bible  (CJB)
1And in that day you shall say, "I thank You יהוה, though You were enraged with me, Your displeasure has turned back, and You have comforted me.
2"See, Ěl is my deliverance, I trust and am not afraid. For Yah, יהוה, is my strength and my song; and He has become my deliverance."
3And you shall draw water with joy from the fountains of deliverance. Isaiah 12:1-3 ISR
1And in that day thou shalt say, O LORD, I will praise thee: though thou wast angry with me, thine anger is turned away, and thou comfortedst me.
2Behold, God is my salvation; I will trust, and not be afraid: for the LORD JEHOVAH is my strength and my song; he also is become my salvation.
3Therefore with joy shall ye draw water out of the wells of salvation. Isaiah 12:1-3
1 On that day you will say: "I thank you, Adonai, because, although you were angry at me, your anger is now turned away; and you are comforting me.
2 "See! God is my salvation. I am confident and unafraid; for Yah Adonai is my strength and my song, and he has become my salvation!"
3 Then you will joyfully draw water from the springs of salvation.Isaiah 12:1-3 CJB
May Yah bless and keep you ALL safely abiding under the Shadows of His Mighty Wings.  If you have not yet repented, I ask that you repent immediately.  Turn to our Heavenly Father through His Beloved Son Yeshua Ha Mashiach (Jesus Christ).  Please consider doing this immediately, for as we know the world is soon coming to a close.  It is during this time that we will need Yah's full divine protection for what is to be unveiled.  I believe that it was through obedience that Noah had such great faith; this in essence was what saved him and his family from the flood. As a born again Christian (a former Roman Catholic of 46+ years) there is so much to gain in doing so.  My soul is richly blessed by the gems of truth revealed to me by my beloved Heavenly Father, Abba, and I have no regrets repenting of my past ways.  Blessings! ~ Judy Velez
THE PSALMS
1יהוה does answer you in the day of distress! The Name of the Elohim of Ya'aqoḇ does set you on high!
2He does send you help from the set-apart place, And does uphold you from Tsiyon!
3He does remember all your offerings, And does accept your burnt offering! Selah.
4He does give you according to your heart, And fills all your plans!
5We sing of Your deliverance, And in the Name of our Elohim we set up a banner! יהוה does fill all your requests!
6Now I know that יהוה shall save His Anointed; He answers him from His set-apart heavens With the saving might of His right hand.
7Some trust in chariots, and some in horses, But we remember the Name of יהוה our Elohim.
8They, they have bowed down and fallen; But we have risen and are established.
9Save, יהוה! Let the Sovereign answer us in the day we call. Psalm 20:1-9 ISR
* Gif is from public domain, original author unknown

---
Permissions in this forum:
You
cannot
reply to topics in this forum