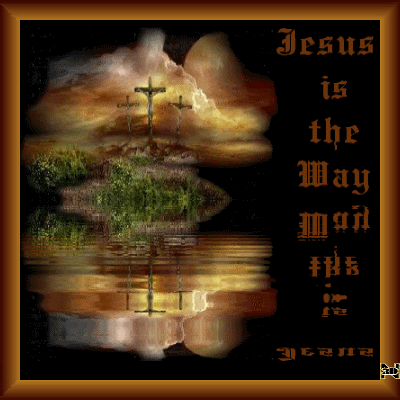 Bibles used: Institute for Scripture Research (ISR), King James Version (KJV), Complete Jewish Bible  (CJB)
15Though, He does slay me – I wait! But I show my ways to be right before Him.
16He also is my deliverance, for a defiled one does not come before Him.
17Listen closely to my words, and with your ears to what I say. Job 13:15-17 ISR
15Though he slay me, yet will I trust in him: but I will maintain mine own ways before him.
16He also shall be my salvation: for an hypocrite shall not come before him.
17Hear diligently my speech, and my declaration with your ears. Job 13:15-17 KJV
15 Look, he will kill me — I don't expect more, but I will still defend my ways to his face.
16 And this is what will save me — that a hypocrite cannot appear before him.
17 "Listen closely, then, to my words; pay attention to what I am saying. Job 13:15-17 CJB
May Yah bless and keep you ALL safely abiding under the Shadows of His Mighty Wings.  If you have not yet repented, I ask that you repent immediately.  Turn to our Heavenly Father through His Beloved Son Yeshua Ha Mashiach (Jesus Christ).  Please consider doing this immediately, for as we know the world is soon coming to a close.  It is during this time that we will need Yah's full divine protection for what is to be unveiled.  I believe that it was through obedience that Noah had such great faith; this in essence was what saved him and his family from the flood. As a born again Christian (a former Roman Catholic of 46+ years) there is so much to gain in doing so.  My soul is richly blessed by the gems of truth revealed to me by my beloved Heavenly Father, Abba, and I have no regrets repenting of my past ways.  Blessings! ~ Judy Velez
THE PSALMS
1The heavens are proclaiming the esteem of Ěl; And the expanse is declaring the work of His hand.
2Day to day pours forth speech, And night to night reveals knowledge.
3There is no speech, and there are no words, Their voice is not heard.
4Their line has gone out through all the earth, And their words to the end of the world. In them He set up a tent for the sun,
5And it is like a bridegroom coming out of his room, It rejoices like a strong man to run the path.
6Its rising is from one end of the heavens, And its circuit to the other end; And naught is hidden from its heat.
7The Torah of יהוה is perfect, bringing back the being; The witness of יהוה is trustworthy, making wise the simple;
8The orders of יהוה are straight, rejoicing the heart; The command of יהוה is clear, enlightening the eyes;
9The fear of יהוה is clean, standing forever; The right-rulings of יהוה are true, They are righteous altogether,
10More desirable than gold, Than much fine gold; And sweeter than honey and the honeycomb.
11Also, Your servant is warned by them, In guarding them there is great reward.
12Who discerns mistakes? Declare me innocent from those that are secret,
13Also keep Your servant back from presumptuous ones, Do not let them rule over me. Then shall I be perfect, and innocent of great transgression.
14Let the words of my mouth and the meditation of my heart Be pleasing before You, O יהוה, my rock and my redeemer. Psalm 19:1-14 ISR
* Gif is from public domain, original author unknown

---
Permissions in this forum:
You
cannot
reply to topics in this forum