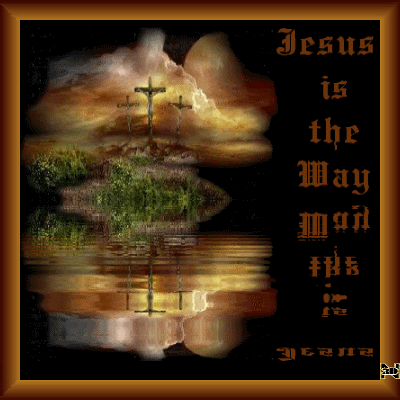 Bibles used: Institute for Scripture Research (ISR), King James Version (KJV), Complete Jewish Bible  (CJB)
16above all, having taken up the shield of belief with which you shall have power to quench all the burning arrows of the wicked one.
17Take also the helmet of deliverance, and the sword of the Spirit, which is the Word of Elohim,a
18praying at all times, with all prayer and supplication in the Spirit, watching in all perseverance and supplication for all the set-apart ones; Ephesians 6:16-18 ISR
16Above all, taking the shield of faith, wherewith ye shall be able to quench all the fiery darts of the wicked.
17And take the helmet of salvation, and the sword of the Spirit, which is the word of God:
18Praying always with all prayer and supplication in the Spirit, and watching thereunto with all perseverance and supplication for all saints; Ephesians 6:16-18 KJV
16 Always carry the shield of trust, with which you will be able to extinguish all the flaming arrows of the Evil One.
17 And take the helmet of deliverance;[a] along with the sword given by the Spirit, that is, the Word of God;
18 as you pray at all times, with all kinds of prayers and requests, in the Spirit, vigilantly and persistently, for all God's people. Ephesians 6:16-18 CJB
May Yah bless and keep you ALL safely abiding under the Shadows of His Mighty Wings.  If you have not yet repented, I ask that you repent immediately.  Turn to our Heavenly Father through His Beloved Son Yeshua Ha Mashiach (Jesus Christ).  Please consider doing this immediately, for as we know the world is soon coming to a close.  It is during this time that we will need Yah's full divine protection for what is to be unveiled.  I believe that it was through obedience that Noah had such great faith; this in essence was what saved him and his family from the flood. As a born again Christian (a former Roman Catholic of 46+ years) there is so much to gain in doing so.  My soul is richly blessed by the gems of truth revealed to me by my beloved Heavenly Father, Abba, and I have no regrets repenting of my past ways.  Blessings! ~ Judy Velez
THE PSALMS
1I love You, O יהוה, My strength.
2יהוה is my rock and my stronghold and my deliverer; My Ěl is my rock, I take refuge in Him; My shield and the horn of my deliverance, my high tower.
3I call upon יהוה, the One to be praised, And I am saved from my enemies.
4The cords of death surrounded me, And the floods of Beliya'al made me afraid.
5The cords of the grave were all around me; The snares of death were before me.
6In my distress I called upon יהוה, And to my Elohim I cried; He heard my voice from His Hĕḵal, And my cry went before Him, into His ears.
7And the earth shook and trembled; Even the foundations of the mountains were troubled And they shook, because He was wroth.
8Smoke went up from His nostrils, And consuming fire from His mouth; Coals were kindled by it.
9And He bowed the heavens and came down, And thick darkness was under His feet.
10And He rode upon a keruḇ, and flew; He flew upon the wings of the wind.
11He made darkness His covering; Around Him His booth, Darkness of waters, thick clouds of the skies.
12From the brightness before Him, His thick clouds passed, hail and coals of fire.
13And יהוה thundered in the heavens, And the Most High sent forth His voice, Hail and coals of fire.
14And He sent out His arrows and scattered them, And much lightning, and confused them.
15And the channels of waters were seen, And the foundations of the world were uncovered At Your rebuke, O יהוה, At the blast of the breath of Your nostrils.
16He sent from above, He took me; He drew me out of many waters.
17He delivered me from my strong enemy, And from those hating me, For they were stronger than I.
18They confronted me in the day of my calamity, But יהוה was my support.
19And He brought me out into a large place; He delivered me for He delighted in me.
20יהוה rewarded me according to my righteousness; According to the cleanness of my hands He repaid me.
21For I have guarded the ways of יהוה, And have not acted wrongly against my Elohim.
22For all His right-rulings are before me, And I did not turn from His laws.
23And I am perfect before Him, And I guard myself from my crookedness.
24And יהוה repays me according to my righteousness, According to the cleanness of my hands before His eyes.
25With the kind You show Yourself kind; With the perfect one You show Yourself perfect;
26With the clean You show Yourself clean; And with the crooked You show Yourself twisted.
27For You save the afflicted people, But bring down those whose eyes are haughty.
28For You Yourself light my lamp; יהוה my Elohim makes my darkness light.
29For with You I run against a band, And with my Elohim I leap over a wall.
30The Ěl – His way is perfect; The Word of יהוה is provena; He is a shield to all who take refuge in Him.
31For who is Eloah, besides יהוה? And who is a rock, except our Elohim?
32It is Ěl who girds me with strength, And makes my way perfect,
33Making my feet like the feet of deer, And sets me on my high places,
34Teaching my hands for battle, So that my arms shall bend a bow of bronze.
35And You give me the shield of Your deliverance; And Your right hand supports me, And Your lowliness makes me great.
36You enlarge my step under me; And my feet shall not slip.
37I pursue my enemies and overtake them; And do not turn back till they are destroyed.
38I crush them, and they are unable to rise; They fall under my feet.
39And You gird me with strength for battle; Cause my adversaries to bow under me.
40And You have made my enemies turn their backs, As for those hating me, I cut them off.
41They cry – but no one is there to save, To יהוה – but He answers them not.
42And I beat them as dust before the wind; I empty them out like dirt in the streets.
43You deliver me from the strivings of the people, You set me at the head of the nations; A people I have not known serve me.
44As soon as they hear of me they obey me; The foreigners submit to me.
45The foreigners fade away, And come frightened from their strongholds.
46יהוה lives! And blessed is my Rock! And exalted is the Elohim of my deliverance,
47The Ěl who avenges me, And He humbles the peoples under me;
48My deliverer from my enemies. You lift me up above those who rise against me; You deliver me from a man of violence.
49Therefore I give thanks to You, O יהוה, among nations, And I sing praise to Your Name,
50Making great the deliverance of His sovereign, And showing kindness to His anointed, To Dawiḏ and his seed, forever.  Psalm 18:1-50
* Gif is from public domain, original author unknown

---
Permissions in this forum:
You
cannot
reply to topics in this forum