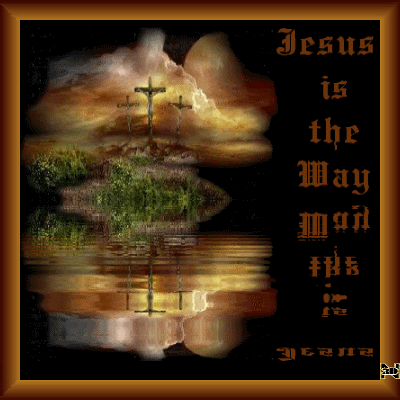 Bibles used: Institute for Scripture Research (ISR), King James Version (KJV), Complete Jewish Bible  (CJB)
9I now rejoice, not that you were made sad, but that you were saddened into repenting. For you were made sad according to Elohim, so that you suffered no loss from us.
10For sadness according to Elohim works repentance to deliverance, not to be regretted, but the sadness of the world works death.
11For see how you have been saddened according to Elohim – how much it worked out in you eagerness; indeed, clearing of yourselves; indeed, displeasure; indeed, fear; indeed, longing; indeed, ardour; indeed, righting of wrong! In every way you proved yourselves to be clear in the matter. 2 Corinthians 7:9-11 ISR
9Now I rejoice, not that ye were made sorry, but that ye sorrowed to repentance: for ye were made sorry after a godly manner, that ye might receive damage by us in nothing.
10For godly sorrow worketh repentance to salvation not to be repented of: but the sorrow of the world worketh death.
11For behold this selfsame thing, that ye sorrowed after a godly sort, what carefulness it wrought in you, yea, what clearing of yourselves, yea, what indignation, yea, what fear, yea, what vehement desire, yea, what zeal, yea, what revenge! In all things ye have approved yourselves to be clear in this matter.2 Corinthians 7:9-11 KJV
9 now I rejoice not because you were pained, but because the pain led you to turn back to God. For you handled the pain in God's way, so that you were not harmed by us at all.
10 Pain handled in God's way produces a turning from sin to God which leads to salvation, and there is nothing to regret in that! But pain handled in the world's way produces only death.
11 For just look at what handling the pain God's way produced in you! What earnest diligence, what eagerness to clear yourselves, what indignation, what fear, what longing, what zeal, what readiness to put things right! In everything you have proved yourselves blameless in the matter. 2 Corinthians 7:9-11 CJB
May Yah bless and keep you ALL safely abiding under the Shadows of His Mighty Wings.  If you have not yet repented, I ask that you repent immediately.  Turn to our Heavenly Father through His Beloved Son Yeshua Ha Mashiach (Jesus Christ).  Please consider doing this immediately, for as we know the world is soon coming to a close.  It is during this time that we will need Yah's full divine protection for what is to be unveiled.  I believe that it was through obedience that Noah had such great faith; this in essence was what saved him and his family from the flood. As a born again Christian (a former Roman Catholic of 46+ years) there is so much to gain in doing so.  My soul is richly blessed by the gems of truth revealed to me by my beloved Heavenly Father, Abba, and I have no regrets repenting of my past ways.  Blessings! ~ Judy Velez
THE PSALMS
1Hear righteousness, יהוה, Listen to my cry; Give ear to my prayer, From lips without deceit.
2Let my right-ruling go out from Your presence; Let Your eyes see what is straight.
3You have examined my heart; You have visited me in the night; You have tried me – You find I have not schemed; My mouth would not transgress.
4As for the deeds of men – By the word of Your lips, I have kept myself from the paths of the destroyer.
5My steps have held fast to Your paths, My feet have not slipped.
6I have called upon You, for You answer me, O Ěl; Incline Your ear to me, hear my speech.
7Let Your kindness be distinguished, You who save by Your right hand those who take refuge From those who rise up.
8Guard me as the apple of Your eye. Hide me under the shadow of Your wings,
9From the face of the wrong who ravage me, From my deadly enemies who surround me.
10They are enclosed in their own fat, They speak proudly with their mouths,
11They have now surrounded us in our steps, They set their eyes to cast us to the ground,
12Like a lion who is eager to tear his prey, And as a young lion crouching in cover.
13Arise, O יהוה, Confront him, cause him to bend; Deliver my being from the wrong by Your sword,
14From men by Your hand, O יהוה, From men of the world whose portion is in this life, And You fill their bellies with Your treasure, They are satisfied with children, And shall leave their riches to their babes.
15As for me, let Me see Your face in righteousness; I am satisfied to see Your appearance when I awake. Psalm 17:1-11 ISR
* Gif is from public domain, original author unknown
---
Permissions in this forum:
You
cannot
reply to topics in this forum